Afghanistan's Social Good Summit focuses on Sustainable Development Goals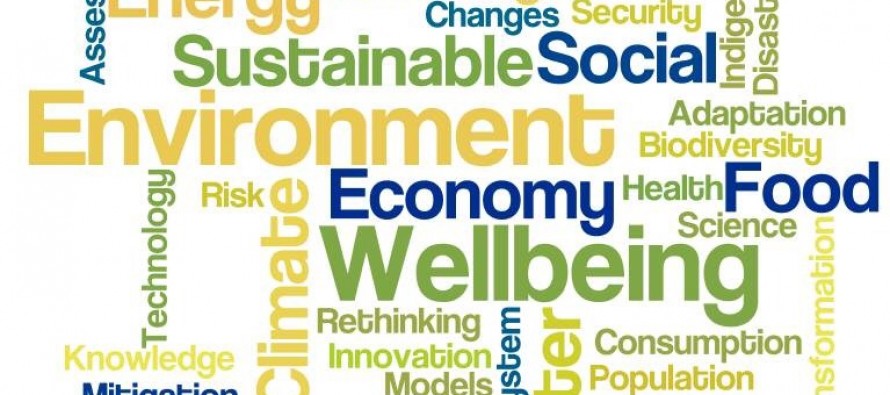 Afghanistan's Social Good Summit opens today in Kabul to raise awareness of the new Sustainable Development Goals (SDGs). The event, which is being organized by UNDP Afghanistan, the Afghanistan Centre at Kabul University (ACKU) and Saba TV, will be attended by more than 100 students, civil society activists, development practitioners and government counterparts.
It will showcase creative development projects and feature a panel discussion with development experts on how the SDGs relate to Afghanistan.
Adopted by all 193 UN Member States at the UN General Assembly on September 25th, the SDGs are 17 ambitious goals to end poverty, fight inequality and injustice and tackle climate change for everyone by 2030.
Featured projects include wind turbines that light 150 households in rural Kabul; free legal aid for women, children and the poor in four provinces; loans for entrepreneurs in Kandahar; and software that enables parents to use the internet to check their children's progress at school.
The event will also include a panel discussion with development experts on gender equality, education, access to clean water and renewable energy and how to create rural jobs.
"This is the start of a new era that will define how development works for the next 15 years," said UNDP Country Director, Douglas Keh. "Today, we hope to raise awareness of the SDGs and what the new development agenda means for Afghanistan."
The participants, including students and civil society activists, will join the global conversation by posting updates and their own opinions live from the summit, using the hashtags #GlobalGoals, #2030Now and #SGSKabul.
The Social Good Summit in Afghanistan is part of more than 100 Social Good Summits being organized around the world.
---
---
Related Articles
Britain could withdraw funding for Afghanistan's security forces if the Afghan government fails to tackle the country's huge corruption problems,
The World Bank (WB) has pledged USD 70mn to the Afghan government for reconstruction and development of irrigation system in
China has called on members of the Shanghai Cooperation Organization (SCO) to help Afghanistan move smoothly through the transition phase.