Afghanistan's social media provider wins innovation award in New Delhi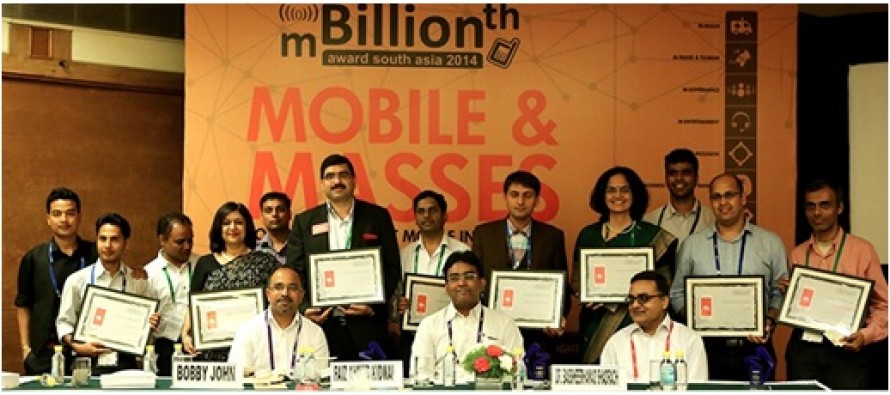 Afghanistan's social media provider, Paywast, received the Special Mention Award at the mBillionth event in New Delhi, India.
The trophy was awarded for the Paywast Call Center for Maternal Health in Kabul. The mHealth call center collaborates with Ministry of Public Health and CAF – an Afghan NGO – and helps pregnant women in rural areas deliver and raise their babies in safe and monitored conditions.
In its first year of operation, the call center has provided healthcare and referrals to thousands of women and their families. "The results from the first year of operations are highly positive. The call center has exceeded its targets in terms of outcome. Thousands of interventions have been successfully delivered, the ratio of childbirths in clinics versus at home in the affected areas has increased", says Zahir Shafaq, Deputy CEO of Paywast.
mBillionth is organized by Vodafone and the Digital Empowerment Foundation and recognizes leaders in mobile innovation from all over South Asia.
Paywast is the only Afghan company to ever win an mBillionth award. In 2012, Paywast won an award for the Paywast SMS-based social network.
---
---
Related Articles
San Diego- Cubic Global Tracking Solutions, the asset management and visibility solutions provider of Cubic Corporation (NYSE: CUB), has been awarded
Almost half of births in Afghanistan are being delivered in a health facility, and just over half are assisted by
Zabul residents pledged that they would stop the cultivation of poppy, calling it un-Islamic and illegal. In return, they urged