Afghanistan's telecom giant, Roshan receives 5 Stevie Awards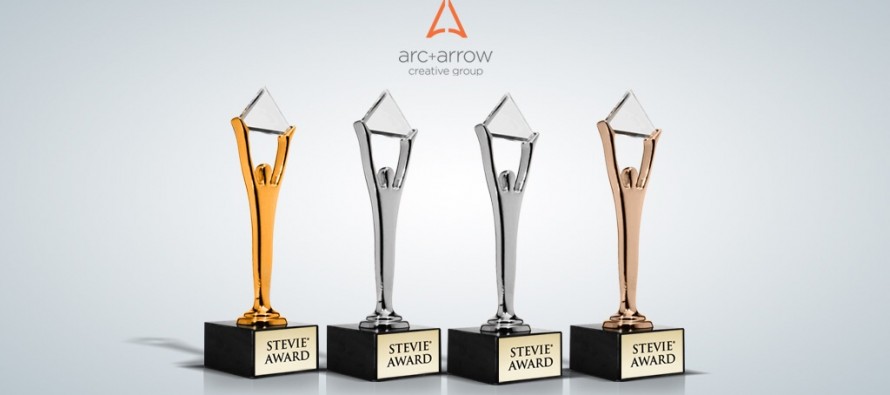 Afghanistan's largest telecommunication provider, Roshan, received 5 Stevie Awards at the 12th Annual International Business Awards in Toronto Canada.
The Stevie® Awards are the world's premier business awards. They were created in 2002 to honor and generate public recognition of the achievements and positive contributions of organizations and working professionals worldwide. In short order the Stevie has become one of the world's most coveted prizes. Each year the Stevie Awards competitions receive more than 10,000 nominations from organizations in over 60 nations.
Receiving the highest honor of Stevie Award, Roshan's CEO Karim Khoja was named "Executive of the Year" for the telecommunications industry.
Shireen Rahmani, Director of Human Resources at Roshan, also received a Gold Stevie for "Human Resources Executive of the Year," a category that spanned all industries worldwide. Shireen's department was honored as "Human Resources Department of the Year" in the Computer Services and Telecommunications division, receiving a Gold Stevie Award.
Roshan also won a Silver Stevie Award for "Company of the Year – Telecommunications" and a Bronze Stevie Award for "Communications or PR Campaign of the Year – Community Relations" for its Roshan Afghan Premier League program.
"I'm exceptionally proud of the work Roshan has done, for the communities we serve in Afghanistan and for our 1,000 employees who are committed to rebuilding the country and making a social impact for Afghans everywhere," said Khoja. "To be recognized out of more than 3,700 nominations from global organizations is an immense honor for Roshan and for Afghanistan. I believe by leveraging the power of innovative technology and telecommunications, we are creating a better and more-connected Afghanistan."
Khoja was honored by the International Business Awards for being a true leader and innovator. Upon receiving the Gold Stevie for "Executive of the Year," the organization praised Khoja for "not only being a great example of [having] a business vision but also [for his] courage and dedication to help the Afghan community." Upon receiving the award for "Best Private Company," IBA praised Roshan for persevering and providing growth and access to communications in the face of extreme circumstances in order to make an impact on society.
"She [Shireen Rahmani] has demolished monumental barriers, cultivating a workplace where people work together and are not divided as men and women. Amazing to see that women now represent 17% of company management, a remarkable achievement in male-dominated Afghanistan," said the judges.
Roshan was also honored for its "Community Relations Campaign" to launch the Roshan Afghan Premier League (RAPL), receiving an accolade from the International Business Awards for being a brave and effective project in unifying Afghanistan's regions.
Roshan (Telecom Development Company Afghanistan Ltd) is Afghanistan's leading total communications provider with over six million active subscribers and a network that provides coverage to over 65 percent of the population in all 230 cities and towns in all of the country's 34 provinces.
Roshan is a true Afghanistan success story, serving as a catalyst for economic growth and actively contributing to the country's long-term development. Since its inception ten years ago, Roshan has invested over $550 million in Afghanistan and is the country's single largest investor and taxpayer, contributing approximately five of the Afghan government's overall domestic revenue. Roshan directly employs more than 1,200 people, 20 percent of whom are women, and provides indirect employment to more than 40,000 people.
Roshan is deeply committed to Afghanistan's former reconstruction and development. The Aga Khan Fund for Economic Development (AKFED), part of the Aga Khan Development Network (AKDN), is a major shareholder of Roshan and promotes private initiatives and building economically sound enterprises in the developing world. Also owned in part by Monaco Telecom International (MTI) and TeliaSonera, Roshan brings international expertise to the country and is committed to the highest standards of network quality and coverage for the people of Afghanistan.
Roshan partnered as a title sponsor with Afghanistan Football Federation (AFF) and the country's largest media group, Moby, to launch Roshan Afghan Premier League (RAPL) in 2012. Now in its 4th season, RAPL is the largest sporting event in the country and represents all of the regions of the country and also brings together tens of thousands of Afghans from across the country every year.
---
---
Related Articles
On 5 October 2016, the European Union and the Government of Afghanistan will co-host the Brussels conference on Afghanistan. This
President Ashraf Ghani envisions Afghanistan to be the transit corridor for connecting South Asia, East Asia and West Asia. Addressing
The Central Bank announced Sunday that 200bn Afghani banknotes are newly printed in accordance to the market demand. First Deputy