Afghanistan's telecom industry looking shaky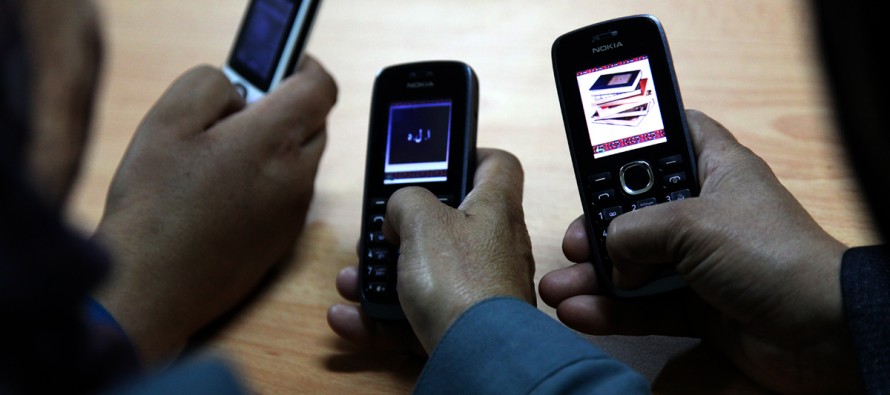 The telecommunication industry is one of the rare success stories of Afghanistan since the oust of the Taliban in 2001.
With over USD 2bn investment over the past decade, the Afghan telecom industry employs around 200,000 and generates an annual revenue of USD 15-200mn. Around 75% of the country's population are cellular service subscribers.
However, this bright spot of the economy is looking shaky now amid increased taxes, insecurity and drawdown of American and coalition troops and contractors.
"The success that was is no longer there,"  the New York Times quotes Karim Khoja, the chief executive of Roshan, one of the largest Afghan telecom companies. "The economics keep making it more and more difficult."
The Afghan government is facing pressure from the international donors to find new sources of revenue to plug the shortfall in aid money. Being the successful sector, the telecom industry is facing a high tax load from the government. The tax on telecom companies has reached to more than 25% over the past years.
In September 2015, a new 10% fee was imposed by the Presidential Palace on telecom and internet services, including all types of prepaid and postpaid accounts, effective 1 Mizan 1394 (23 Sep 2015), payable to the Treasury by all telecom companies and Internet Service Providers (ISPs). The new levy was justified as the government's stride toward self-sufficiency.
The industry's sales dropped 10-25 percent since 2012, when NATO soldiers and contractors began to leave the country.
The Taliban have been a constant threat to the growth of the industry. In January 2016, the Taliban issued an edict whereby a hefty sum of "protection tax" was demanded from Afghan telecom companies. Blowing up or burning down cellphone towers across the country has been an easy way for the Taliban to fight the government.
"You build a tower 10 times in the same location," the source quotes Ali Asgharzadeh, chief commercial officer at Etisalat Afghanistan, a cell company based in Abu Dhabi and the country's largest mobile operator. "That's business in Afghanistan."
The industry is trying to expand their services and bring more Afghans online. However, the high rate of illiteracy in the country and little online content in local languages is another major challenge facing the growth of the industry. While the cost of internet has plunged considerably over the years, most Afghans still cannot afford internet access.
Cellular companies are also scuffling the government to share the fiber optic network, which is presently monopolized by the central government. The private companies have criticized the government for its "poor management, capricious rate-setting and poor quality".
On the bright side of things, the president is expected to sign off the agreement that would allow private companies to share the network and lay down their own cables by summer.
The fiber optic network holds great promises for the industry to expand its services and generate revenue.
---
---
Related Articles
Not long ago, the 420 students of the Afghan Mena Elementary School had to study in an open lot because
India inked a deal with Iran for the development of Chabahar Port earlier this month and the port is expected
Kabul municipality unveiled the city's first metro bus system– the first major urban public transportation scheme in the country– on