Afghanistan's unemployment rate hits 56%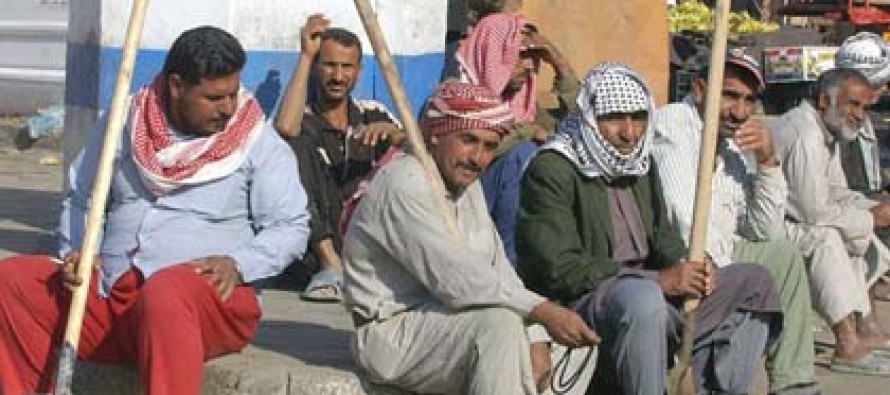 The National Union of Afghanistan Workers, Employees said about 60% of eligible workers in Afghanistan are suffering from unemployment.
Impasse in signing the Bilateral Security Agreement (BSA) between Washington and Kabul and elections deadlock are cited by the Union as the causes of high unemployment in the country.
Addressing a press conference in Kabul, the Union's Head Maarof Qaderi expressed optimism that after the end of the elections' crisis investors would gain back the confidence to invest in the country.
"I am hopeful that both local and foreign investors would get back on track and have the confidence to resume investing in Afghanistan. A high number of our youth are suffering from unemployment. We know of families who cannot afford food for themselves," said Qaderi.
According to Qaderi, over 30,000 workers were laid off from Bagram Airfield and had now joined the unemployed pool.
He added that employment rate would pick up once the construction and investment sectors revived.
In the meantime, the Afghanistan Chamber of Commerce and Industries (ACCI) have also expressed concerns at the capital flight and said Afghanistan's trade volume had reduced by 20%.
A number of economic pundits have called on the government to work on strengthening economic infrastructure to tackle the problems of unemployment in the country.
---
---
Related Articles
Germany has promised continued assistance in the reconstruction process of Afghanistan. "Our assistance will not end. We will continue supporting
The Leading Entrepreneurs of Afghanistan for Development (LEAD) are soon going to establish the Afghan Women's Chamber of Commerce and
This year Samangan's wheat yield reached 168,000 tons, compared to last year's 13,000 tons. Last year wheat yields were hit