Afghanistan's water resrouces reason for new conflicts?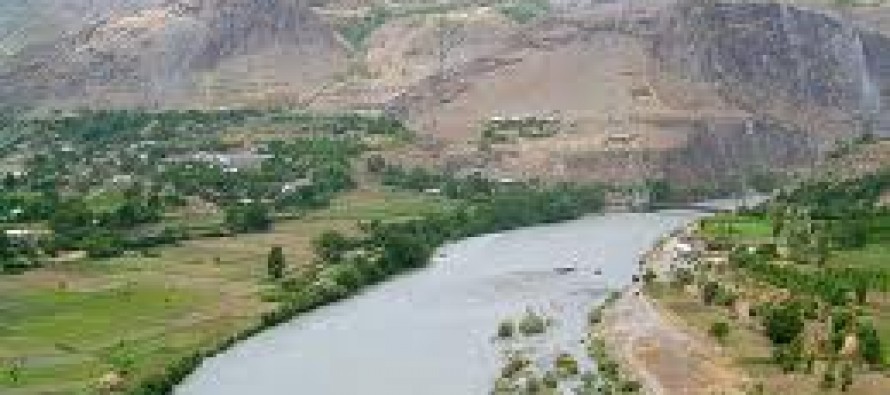 Experts from across the globe, keeping into consideration the current changes in the environment of the Earth and excessive exploitation of water resources in agriculture, believe that the status of drinking water and agricultural land is faced with difficulties.
Consumption of underground water reservoirs outstrips these resources. Fresh sea waters are contaminated in such quick pace that their usage for agriculture purposes has its own problems.
Disputes and conflicts between tribes and even countries due to water problems are increasing. Some experts share the opinion that the coming wars in the world would not be over oil resources but rather over water!
Afghanistan is one of the countries blessed with rich natural resources and is the origin of water resources in the region. However, of these resources Afghanistan uses its water resources at a minimal amount.
It is said that most of Afghanistan's neighbors benefit from its water resources than the country itself, which has caused recent turmoil in Afghanistan. In fact, the National Directorate of Security disclosed a report on the arrest of a group of terrorists from Iran in Nimroz province.
Though Iran has denied any involvement in the wake of suicide attacks in Nimroz province, Deputy Commander General Abdul Rahim and Nimroz Deputy Provincial Council Mohammad Nadir Baloch strongly believe that Iran has had hands behind the recent attacks in the province.
Mr. Baloch, pointing to the importance of water resources in Afghanistan, sees the regular work on Kamal Khan dam as the main reason behind Iran's pressure on Afghanistan's government.
Afghan officials have repeatedly blamed Iran for interrupting in the construction of Bakhshabad Abad dam in Farah province and in the construction of Salma Band in Herat.
Iran is suffering from irrigation water shortages in the regions of Sistan and Baluchistan. Iran claims that Afghanistan is not giving them their share of water.
Experts also say that Afghanistan is of great asset to Pakistan both politically and economically. Water resources of Kabul and Kunar are valuable for Pakistan. Pakistan is making constant efforts to build dams along the rivers for its own consumption. The construction of Kala Bagh dam is an evidence of this.
Has Afghanistan developed a clear and comprehensive strategy to meets its national interests in the context of the country's use of water resources? A question many Afghan officials, concerned about the future of Afghanistan's water reservoirs, have in mind.
Ahmad Sayed, expert of political issues in Afghanistan and the region, believes that the efforts from the Afghan government side in respect of water resources have been minimal.
While Afghanistan is yet thinking about the importance of its water resources, its neighbors not only benefit from these resources but also operate within Afghanistan to avoid the planning and usage of these resources.
---
---
Related Articles
The Chinese government has decided to build modern reception centers, cold storage rooms and fresh water supplies on the Afghanistan-Pakistan
Afghan Ministry of Agriculture, Irrigation, and Livestock reported that Farah province produced over 10 metric tons of honey in the
An Iranian company was recognized as the winner of a bid to establish a cement factory in the western Herat