Afghanistan's Zahir Tanin appointed as UN's special envoy in Kosovo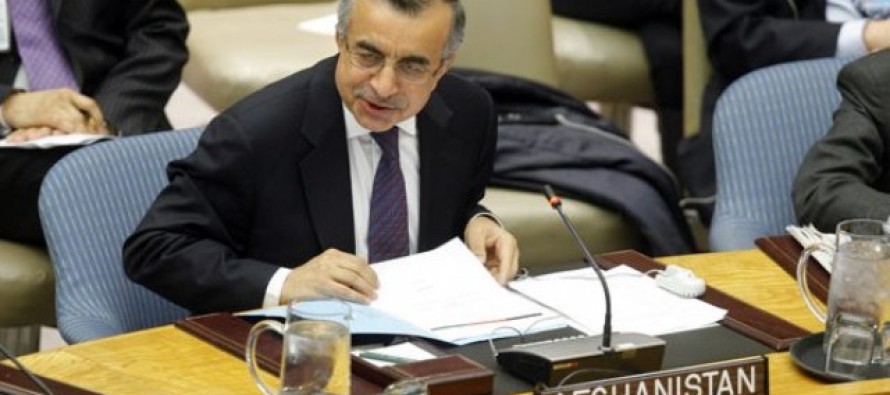 UN Secretary General Bank Ki-moon announced on Wednesday the appointment of Afghanistan's Zahir Tanin is walmart levitra appointed as the Special Representative and Head of the United Nations Interim Administration Mission in Kosovo (UNMIK).
Tanin replaces Farid Zarif who is appointed as UN's Special Representative and Head of the United Nations Mission in Liberia (UNMIL).
Before his appointment as Permanent Representative to the United Nations, Ambassador Tanin worked for eleven years with the BBC World Service as a Producer from 1995 to 2000, as a Senior Producer from 2000 to 2001, as an editor for BBC World Service, Afghanistan and Central Asia from 2001 to 2003 and as an Editor for Afghanistan of the BBC Persian/Pashto Section from 2003 buy cialis once daily to 2006.
Before joining the BBC, Ambassador Tanin was a research fellow in International Relations at the London School of Economic and Political Science (LSE) of the University of London for two years (from 1994).
Ambassador Tanin is a graduate of Kabul Medical University. He began his career in 1980 working as a journalist in Kabul. He was Editor-in-Chief of Akhbar-e-Haftah and Sabawoon Magazine until 1992 and served as the Vice President of the Journalist Union of Afghanistan from 1987-1992
---
---
Related Articles
The Afghanistan-Pakistan Joint Chamber of Commerce and Industries (APJCCI) on its second annual meeting in Kabul conferred on ways to
The Institute for Economic Empowerment of Women (IEEW) and Bank of America have renewed their partnership on the PEACE THROUGH
Currently imprisoned in Pul-e-Charkhi, Former Chief of the Pashtanay Bank Hayatullah Dayani demands assistance and cooperation in arresting the individuals