AfghanMade Carpet Design Competition winners announced at Domotex Hannover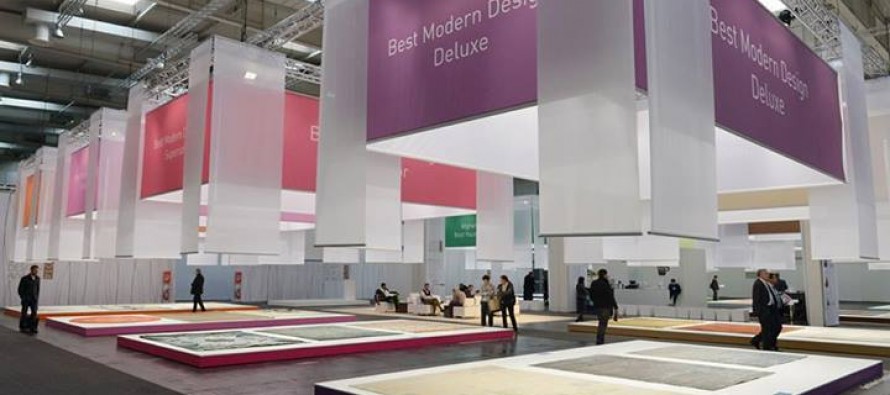 Winners of the 2014 Carpet Design Awards (CDA) were announced on Sunday at the Domotex Hannover ceremony.
From 11 to 14 January 2014, the international carpeting and flooring trade presents itself on the Hannover Exhibition Grounds. The Domotex is the sector's No. 1 event of the year because of its exhibition program, its outstanding internationality and its offer of special events for specific target groups. From carpets to parquet to laminate – around 1.500 exhibitors from over 60 countries present their products, collections and design evolutions.
The Carpet Design Awards are dedicated to handmade carpets of remarkable quality and design. A panel of experts judged outstanding products in a range of categories, including best studio artist designs and modern carpets, as well as everything ranging from traditional to innovative. This year's Carpet Design Awards also focused in particular on young talent.
A total of 329 entries from designers from across the world entered the competition for the highly esteemed awards. 33 carpets reached the final round.
Among the winners were participants from the AfghanMade Carpet Design Competition.
Open to students and young designers who have an interest in product design and textiles, the competition aims to inspire modern carpet designs using the traditional weaving techniques of Afghanistan. Through this, the unique high quality of carpets produced in Afghanistan will be promoted at the hands of skilled Afghans where expertise has been passed down through generation.
AfghanMade Carpets is part of an initiative promoting indigenous industries in Afghanistan that is being led by Task Force for Business and Stability Operations (TFBSO), an organization under the U.S. Department of Defense.  The TFBSO is working to revitalize the Afghan carpet industry by facilitating the cooperative work of international rug importers and Afghan producers.
Winners 2014
Best Student Design                        Sheefalika Misra, AfghanMade
Best Young Designer                       Allistair Covell, AfghanMade
Best Studio Artist Design              "Shore Line" by Studio Claudy Jongstra
Best Modern Design Standard      "Taala" by Naziri OHG
Best Modern Design Superior       "Peacock" by New Moon
Best Modern Design Deluxe          "Prince of Wales" by Zollanvari AG
Best Traditional Design                  "Tree of Life" by Rug Star
Best Transitional Design                "Garden Antracid" by Global Overseas
Best Modern Collection                 "Manhattan Collection" by Wool & Silk
Best Traditional Collection            "Haik Collection" by Jan Kath Design GmbH
Best Innovation                               "Cross me (k)not" by cc-tapis
Best liked by Domotex visitors     To be announced on 14th January
---
---
Related Articles
The United Nations World Food Program (WFP) welcomes a contribution of US$12 million from USAID's Bureau for Humanitarian Assistance in
The Khalifa Bin Zayed Humanitarian Foundation (KZHF) has distributed the winter needs among 202 orphans at Alaa Eldeen orphans Camp
The World Wide Web (www) turned 20 years old on 30 April 2013! Happy Birthday in arrears to our, I