Afghans call for boycotting Pakistani products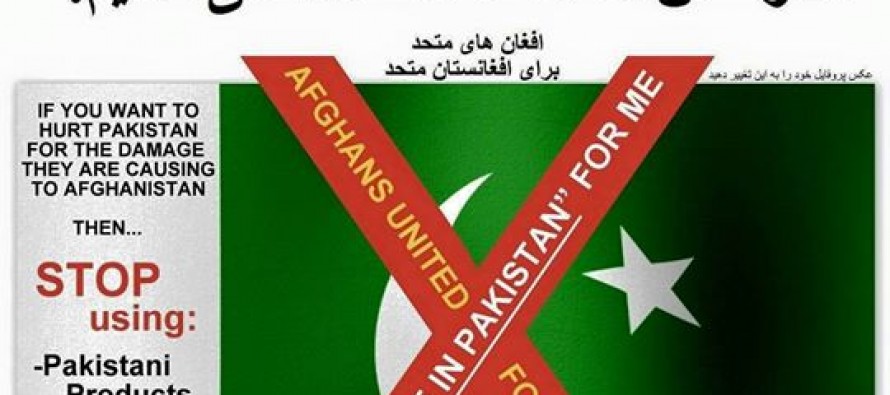 Afghans have started war against Pakistan on social media by campaigning to boycott their products and currency.
This comes after Afghan President Mohammad Ashraf Ghani slammed Pakistan for providing safe havens for insurgents.
The Afghan government has time and again accused Pakistan of coordinating and launching attacks in Afghanistan.
Kabul witnessed an atrocious attack in one of its highly populated residential areas on Friday morning which left at least 15 dead and nearly 400 injured.
The attack took place in Shah Shaheed area of Kabul where Taliban militants detonated a truck packed with explosive.
Following the attack, President Ashraf Ghani told the media that Pakistan has failed to cooperate in ending insurgency and called on the Paki government for sincere cooperation.
Pakistan is Afghanistan's major trading partner. According to World Trade Organization 2014 figures,  47.2% of Afghanistan's exports were with Pakistan following by India (16.3%) and Iran (6.2%). Afghanistan's main origin of imports were Pakistan (14.2%), China (11.5%) and Japan (9.7%).
Please share with us your opinion about this approach of Afghans on social media.
---
---
Related Articles
The United Nations (UN) would assist Afghanistan with fighting the adverse effects of climate change. United Nations Environment Department announced
The Lower House of the Parliament voted against the legislative decree to charge 10% tax on mobile users. The lawmakers
Da Afghanistan Breshna Sherkat (DABS), Afghanistan's national electricity company, inked the agreement on the construction of a 220kw transmission line