Afghans Can Now Order Food & Grocery Online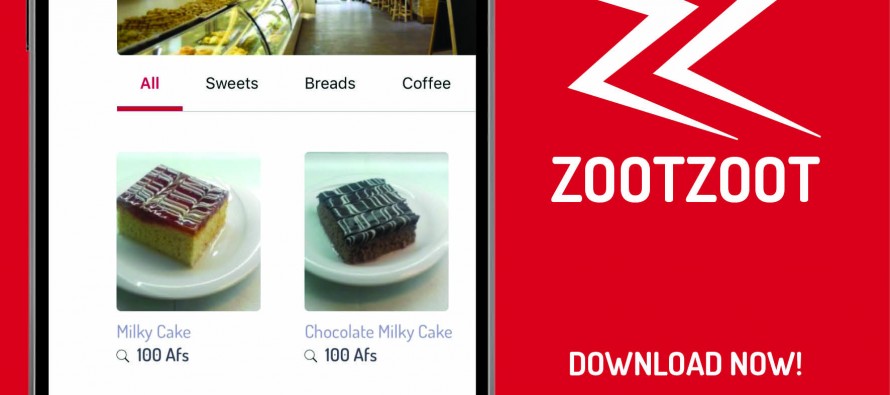 Afghans living in capital Kabul are now able to order food and grocery from a curated choice of restaurants, stores and supermarkets via ZootZoot.
ZootZoot is an online food and grocery delivery platform, with a vision to provide customers with easier access to their favourite restaurants/stores and helping businesses in reaching a greater number of customers.
Founded in December 2017 by Israr Karimzai and Ismat Ayoub, the startup was created with the intention of building an effective on-demand delivery infrastructure for local businesses in Kabul & helping them reach a broader base of customers.
The company operates a mobile app, through which customers are able to browse restaurants and menus, place orders and track the delivery without interacting with employees of the restaurant.
ZOOTZOOT works closely with 30+ fast food franchises, independent restaurants as well as various non-food retailers to provide an efficient and reliable service to its customers.
These partners include: The Venue, Grill, Mazadar Burger, Slice Bakery, Chicking, KHANAGi, Mr COD, Elham Dry Fruit Market, Turkish Supermarket, Fatman Butcher & many more.
---
---
Related Articles
The Angoor Adda trade route between Afghanistan and Pakistan has reopened in the tribal region of South Waziristan a week
Deputy Chairman of the Council of the Republic of the National Assembly of Belarus Anatoly Rusetsky suggested enhancing economic cooperation
Afghanistan becomes world's third largest saffron exporting and producing country. The country produced 16 tons of saffron this solar year