Afghans complain about the irrational behavior of market in Ramadan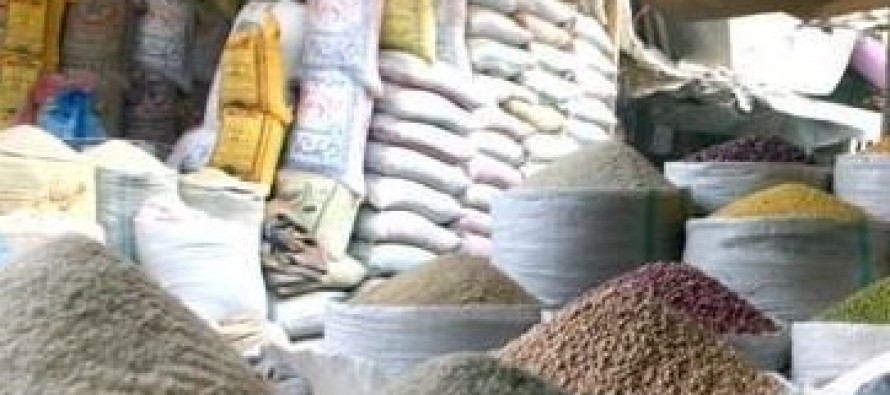 Residents in eastern Nangarhar have complained about prices spiral during the holy month of Ramadan–Islamic month of fasting and penitence.
Mirwais Rahmani, a resident of Jalalabad, said prices of basic commodities have hiked up unjustly.
"Lemon, a basic commodity, has seen an increase of 20 AFN per kilo over the past two days," Pajhwok Afghan News quotes Rahmani.
He accused the government of failing to take effective price-control measures to prevent price spiral problem during the Ramadan.
Meanwhile, some dwellers have accused traders of bulk purchases of hoarding commodities before Ramadan to create an artificial shortage in the market and releasing those items in Ramadan and selling them at excessively high rates.
Shopkeeper Mohammad Nazir confirmed a 100afs rise in a five-litre cooking oil bottle. "By the same token, flour prices have also gone up by 150afs per bag," Pajhwok Afghan News quotes Nazir, adding a 49-kg sack of sugar had seen a 200afs increase.
The dwellers and residents have called on the government to address this problem, as they deserved a cut in prices during the month of Ramadan, whose philosophy includes compassion, piety, integrity and sympathy.
"If one shop is sealed and its owner brought to justice, no one will dare fleece consumers," Pajhwok Afghan News quotes consumer Bilal Karim.
---
---
Related Articles
The Minister of Urban Development and Housing Syed Sadat Mansoor Naderi announced Monday that a new housing project, funded by
Afghanistan has submitted its proposal for the International Chamber of Shipping (ICS) membership. This comes as Afghan traders demand for
Pace Design is Afghanistan's first interior design company established in 2010 and registered with Afghanistan Investment Support Agency (AISA). Pace