Afghans' need for political violence insurance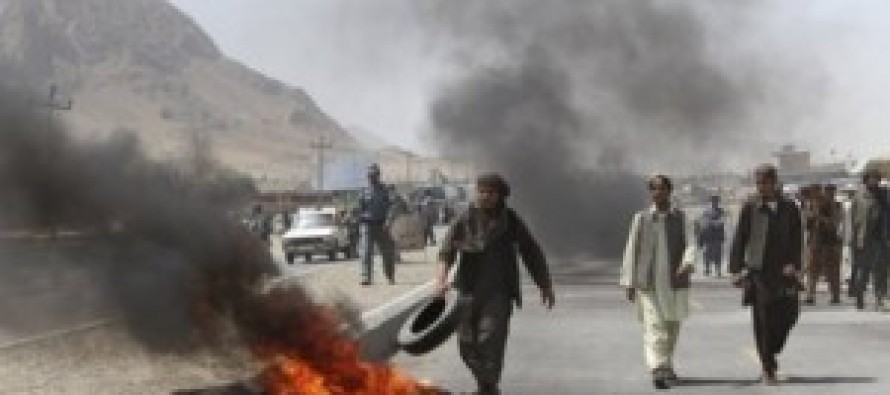 Security is an important aspect here in Afghanistan. It cannot have escaped even the most casual observers notice that violent incidents directed at Military, NGO's and Civilian targets have shown a dramatic increase on 2011 levels, some reports indicate this to be in excess of a 30% increase in the first Six months of this year alone!
The importance of adequate insurance cover cannot be overstated. It would be unthinkable to leave your assets and business exposed. Yet how many of us consider Political Violence cover? What is it, what does it cover?
There are basically two levels of cover most typically offered. One is 'Terrorism' cover and the other is 'Political Violence' cover. So what's the difference?
Act of Terrorism – The Technical Stuff!
'Is an unlawful act, including the use of force or violence, of any person or group(s) of persons, whether acting alone or on behalf of or in conjunction with any organisation(s), committed for political, religious or ideological purposes including the intention to influence any government and/or to put the public in fear for such purposes'
… so that's all covered then…well no!  More Technical Stuff !
IT DOES NOT COVER Sabotage, Riots, Strikes and/or Civil Commotion, Malicious Damage, insurrection, Revolution or Rebellion, Mutiny and/or Coup d'Etat, War and/or Civil War! Each of these has a specific meaning and if the incident in question is as a result of any one of these, then terrorism cover alone will leave you with no insurance cover in place to protect your business or assets! It is of little interest to a policyholder what caused the incident but establishing and agreeing on this can be a protracted affair, 'Rome wasn't built in a day', but you will want your reconstruction dealt with faster than Rome's !
So what does it cost? Surprisingly maybe not as much as you might think! Factors such as your Sum Insured and the nature of your activities all come into play of course and every case is treated on it's individual merits.
When considering the alternative of no protection at all this insurance can offer this vital protection and none more so than here in Afghanistan. Current events now show us the future is less than predictable and with momentous changes just over the horizon now may be an opportune moment to consider this vital Insurance as part of your overall portfolio of Insurance covers.
'ICA has been providing PV coverage for many years and provides a full service from policy placement to claims processing and settlement.
By Peter Gibson- Insurance Corporation of Afghanistan
---
---
Related Articles
A 392 kilometer rail track is to be built that goes from China to Iran, crossing through Afghanistan, Tajikistan and
Afghan Ministry of Mines and Petroleum have reported about progress made in discussions on major investment projects worth USD 350
With a total budget of AFN 15.5 million Germany finances bridge construction in Balkh province in Khwaja Burhan village that will connect