Afghans not too optimistic about economic situation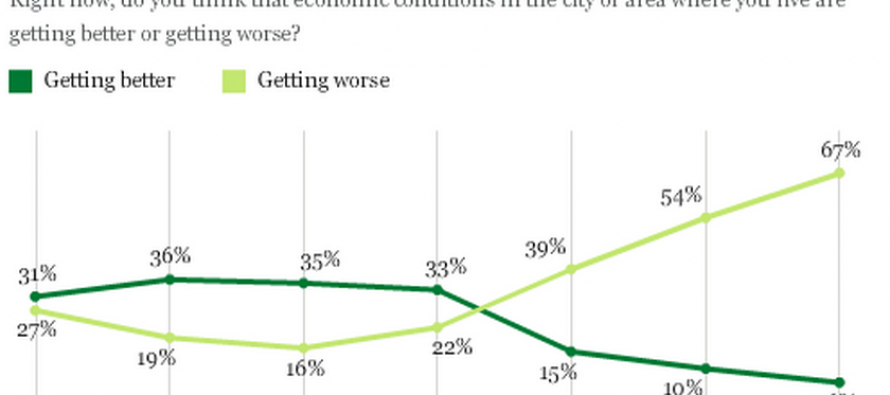 Afghans have cited deteriorating economy as their top concern, according to a new Gallup poll.
Two in three Afghans see local economic conditions getting worse, as per the poll.
The new poll illustrates that the Taliban are not the only threat to the nation. Afghanistan took over the full security responsibility just weeks ago, putting an end to the 13-year U.S. and NATO combat mission in the country.
Afghanistan's economy shrank to 3.7% in 2013 and further declined to 1.5% last year, compared to an annual GDP growth of about 9% on average from 2003 to 2012.
"Repairing investor confidence will be key to sustainable growth in Afghanistan in 2015 and beyond, but so will creating private-sector jobs. With growth slowing in every sector of Afghanistan's economy, from services and industries to agriculture, there are fewer jobs available for Afghans who were already grappling with high unemployment," the report said.
The decline in investment and international aid have been the major reasons behind the dwindling economy.
In the meantime, the country's opium industry is expanding and increased from USD 2bn to USD 3bn in 2013. Opium is seen as the main funding source for insurgency in Afghanistan.
---
---
Related Articles
Minister of Telecommunication and Information Technology, Mohammad Fahim Hashemi, stated that all internet service providers purchasing internet by the national
The World Bank (WB) has pledged USD 70mn to the Afghan government for reconstruction and development of irrigation system in
The biggest tech public offering in history is big news to the start-up world. Here's why its a win for