AGFAIR exhibition in Kabul, Afghanistan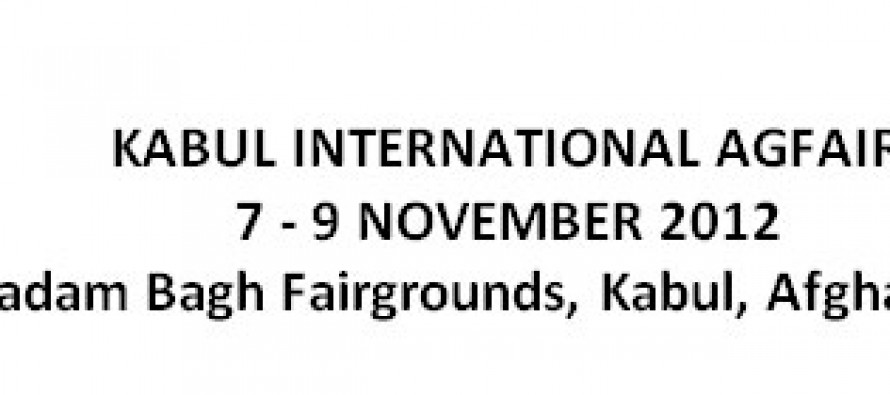 The international Agriculture Fair is held every year in Badambagh, Kabul to draw thousands of businesspeople from across the country and from as many as 15 nations including India, Pakistan, Tajikistan, the United States, the United Kingdom, Italy, New Zealand and Germany.
Key Players in the Afghan Agri-business sector and as well as major regional and international businesses attended the Kabul International AgFair 2012.
The Fair provided business opportunities to identify prime agri-business investment opportunities, network with hundreds of leading business representatives, participate in business-to-business match-making meetings, explore profitable markets and business sectors, gain valuable information from policy makers and business leaders, learn about the latest technology at the AgFair's productivity center, promote insurance culture in Afghanistan, showcase products and new technologies and forge business deals in the country's expanding agriculture sector.
Afghanistan's economy has improved dramatically since 2001. Agriculture ranks as one of the strongest economic sectors, and there is a corresponding demand for investment in this area.
The fair was organized by the Ministry of Agriculture, Irrigation and Livestock with financial assistance from the USAID in cooperation with the Afghanistan Chamber of Commerce and Industry, Afghanistan Investment Support Agency and the Export Promotion Agency of Afghanistan.
---
---
Related Articles
Afghanistan's Central Bank, Da Afghanistan Bank (DABS), has approached Interpol to find the perpetrators of the robbery in one of
Construction of a 7Km and a 6Km embankment of Taloqan River commenced on Monday, informed local officials of Takhar province.
Funded by Germany, a USD 5mn runway was inaugurated in Kunduz, said Sayed Anwar Sadat, manager at the Kunduz Airport.