Agricultural products grow considerably this year: Agriculture Ministry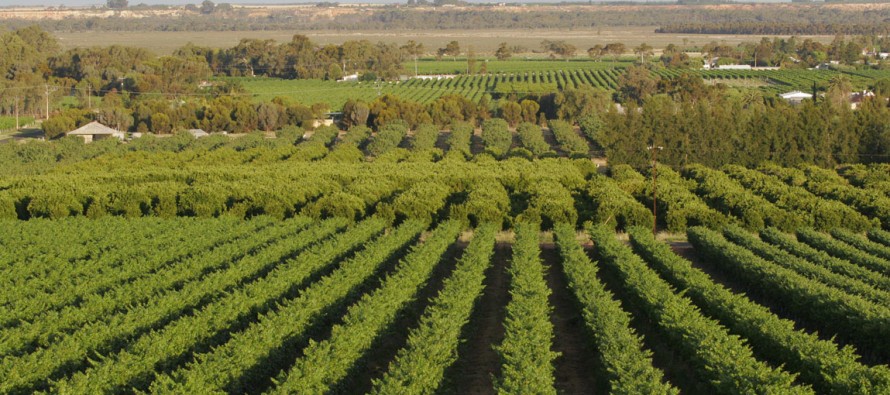 Favorable climate, improved irrigation, provision of trainings for farmers and prevention of diseases are cited as major factors behind this year's growth in agricultural production.
Watermelon, melon, wheat, saffron and greenhouses have witnessed a considerable growth this year, Lutfullah Rashed, spokesperson of the Agriculture Ministry, told Radio Liberty.
"Based on the figures we have received melon and watermelon products have increased significantly in Farah and Nimroz provinces. Growth of greenhouses has been unprecedented in Farah province. Similarly, saffron production has seen a substantial increase in Balkh province," said Rashed.
Rashed added that 1,650 greenhouses are available in Farah province where 3,500 farmers are working and 800 tons of agricultural products are obtained daily.
These agricultural products are exported to neighboring provinces and to countries like Iran, India, Turkmenistan and Pakistan.
In the meantime, economic experts believe that a strong agriculture sector is necessary for the nation's economic growth.
"An increase in agricultural products results in increase in the life standard of 85% of Afghanistan's population. On the other hand, a high agricultural production boosts our exports which will strengthen our economy," said Taj Mohammad Akbar Yaktan.
While the Ministry reports about the dramatic increases in the country's harvest, farmers always complain about the lack of markets for their products.
Meanwhile, economic analysts say the government should also work for the establishment of markets inside and outside of Afghanistan in addition to improving agricultural production.
---
---
Related Articles
The first saffron flower festival was held in western Herat province on Wednesday to appreciate the works of saffron producers
Deep in the heart of Farah City, there is a place where children can be heard laughing and playing. Their
India can play a crucial role in Afghanistan both diplomatically and economically, said the commander of the US-Nato forces in