Agricultural projects worth USD 100mn on the cards for Helmand province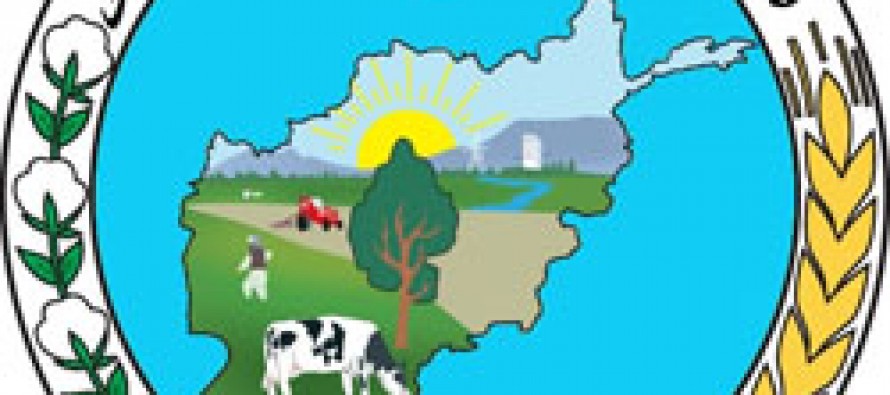 Ministry of Agriculture, Irrigation and Livestock (MoAIL) has undertaken plans for execution of agriculture and livestock projects worth USD 100mn in southern Helmand province.
Distribution of saffron corms to farmers in 11 districts is part of the scheme. MoAIL's provincial head Abdullah Ahmadzai said saffron corms had been distributed to about 400 farmers, who would continuously receive seeds, chemical fertilizer and training.
"I can see one of the cause of insecurity in the province to be lack of jobs. The purpose of this scheme is to bring jobs in agriculture sector to bring a chance to the lives of Helmand residents, " said Ahmadzai.
Ahmadzai added that wheat seeds would be distributed to 7,600 farmers and 400 destitute and widows would be assisted with keeping livestock. He said poor women in districts would receive goats to help them make a living.
The scheme also includes establishment of 3 veterinary clinics and training programs for growers on how to prevent plant diseases.
MoAIL department in Helmand has also undertaken a 5-year long-term program aimed at improving security and economic conditions in Helmand. The program would consist of several  other small agriculture and livestock projects along with research program and assistance to reconciled insurgents.
---
---
Related Articles
Afghan carpets were recognized as the best rugs and secured the first position during a Middle East exhibition in Dubai.
Chinese Premier Li Keqiang vowed support for Afghanistan's reconciliation process and safeguarding the war-torn nation's independence, sovereignty, security and territorial
Poverty reduction programs in rural areas worth 170mn AFN have been initiated simultaneously in four districts of Herat province. Governor