Agriculture as a Growth Industry in Afghanistan: Challenges and Possibilities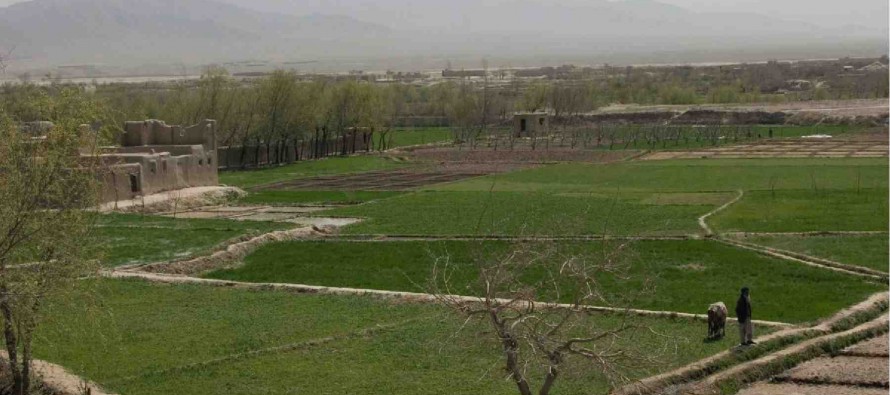 Although less than 13 percent of the Afghanistan's land is arable, agriculture is the largest source of income within the country's economy. At least 75 percent of Afghans rely in part on the agricultural sector for their livelihoods. The importance of agriculture and the agricultural supply chain cannot be understated as a determining factor in the long-term economic stability of the country.
Given its size, the sector offers a number of opportunities for sustainable and profitable investment and expansion. There are opportunities for growth most prominently in pomegranates, raisins, apples, almonds, and apricots. Especially in the high-quality dried fruit trade, Afghanistan is already a recognized and traditional source for these goods on the international market.
However, even with improved domestic production, inadequate packing and shipping standards have hampered the growth of Afghan agricultural products in the global economy. Two factors that hinder growth in the sector are the limited availability of cold storage and inefficient transportation options. Historically, the production supply chain has also suffered from a lack of safety certifications and training.
These sector realities have created an unprecedented opportunity in the processing, packing, storage, and exporting of agricultural products. Investment in these areas will enable access to international markets and facilitate growth to full capacity. They also offer a significant investment opportunity within the country as regional outreach has already connected the Afghanistan to neighboring markets.
These private sector opportunities are complemented by donor projects that are working to further develop the agricultural sector in Afghanistan. U.S. Agency for International Development (USAID) alone manages 13 projects targeting the sector with at least 37 past projects. These efforts tout improved access to credit and resources for investing in farms, robust training, and improved irrigation.
The combined efforts of the donor community and private sector investors can continue to make significant contributions to the growth of the agricultural sector in Afghanistan.
To learn more about the agricultural sector in Afghanistan visit these sites:
http://www.fao.org/countryprofiles/index/en/?iso3=AFG
---
Related Articles
A newly constructed secondary school in Rustaq district, Takhar, officially opened its doors for up to 313 students on Sunday.
Afghanistan's First Lady Rula Ghani gave the keynote graduation address to more than 300 USAID Promote Women's Leadership Development students
Afghanistan's Ministry of Telecommunications and Information  and Technology (MCIT) awarded 3G license to the telecommunication giant Roshan on Saturday. The