Agriculture Minister working to modernize Afghanistan's agriculture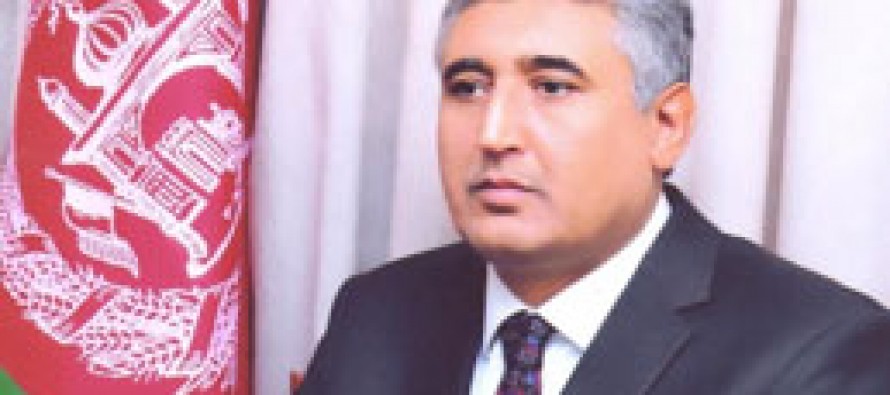 With more than 80% of the population engaged in farming, agriculture remains the core sector of Afghanistan's economy.
The three decades of war have levitra prescription drugs certainly made farming challenging for the people, but the wars have not changed the central importance of farming in this country.
Agriculture Minister Asif Rahimi, Management of Development Programs graduate from Nebraska-Omaha University, is working with the United States and international organization to improve Afghan farming by teaching Afghan students modern agriculture skills.
Students are busy doing research at Purdue University in Indiana, where buy cialis 5 mg they present their research to Mr. Rahimi.
The students at Purdue University are part of the Advancing Afghan Agriculture Alliance (A-4) Program.
Established under a $7 million grant from the U.S. Agency for International Development (USAID), the purpose of the A-4 project is to develop agriculture and veterinary programs at Afghan universities and create partnerships among the country's Ministry of Agriculture, local economic development organizations and universities. It will also provide applied educational opportunities for students to gain marketable skills and promote faculty education and recruitment. Led by Kevin McNamara, professor of agricultural economics at Purdue, the project includes several other partners: the University of California at Davis, Cornell University, Kansas State University, Catholic Relief Services, Joint Development Associates, and the International Center for Agricultural Research in Dry Areas, and Afghan universities of Herat, Balkh, Nangarhar and Kandahar.
"Agriculture is very important for Afghanistan. In Afghanistan, agriculture forms one-third of the GDP and employs about 80% of the population, while in the US agriculture forms only 1% of the economy and employs about 2% of the population," said Purdue's assistant director of the A-4 program.
---
---
Related Articles
A group of Indian investors are headed for Afghanistan to explore investment opportunities mainly in the textiles, mines, health services
The United Nations (UN) has asked for USD 406mn in humanitarian aid to Afghanistan to help meet the most acute
The House of Representatives expressed concerns over the decline in the national revenue, fearing the government would not be able