Agriculture yield in Balkh up by 30%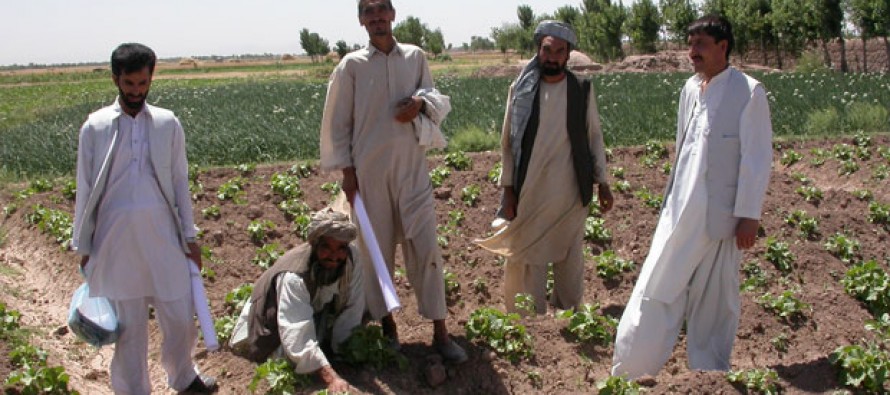 The agriculture production in northern Balkh province has increased by 30% over the past few years.
Speaking with Pajhwok Afghan News (PAN), Director of Agriculture Katib Shams linked the boost in agriculture yield to the provision of improved wheat seeds, establishment of thousands of orchards and other facilities to famers.
The agriculture department has started distribution of 380 tons of wheat seeds across the province and establishment of orchards over 6,000 hectares of land in Balkh.
Shams added that the department also launched work on the construction of cold storage facilities, fruit-processing facilities and improved seed variety nurseries.
Balkh has fertile agriculture land. The warm climate and moderate winter frosts are conducive to intensive double cropping agriculture in Balkh. Mixed farming systems with livestock, field crops and horticulture dominate the sector.
---
Related Articles
Kabul Bank's special tribunal has completed the investigation on Kabul Bank's defendants after two years. Head of the tribunal Shams-ul-Rahman
In Badakhshan province, construction of a new administrative centre begins to help improve social services for the population of 47,000
As many as 52 projects were executed in Takhar province in 2013 at a total cost of USD 13mn. The