Ahmadinejad's opponents criticize him for his actions in economic crisis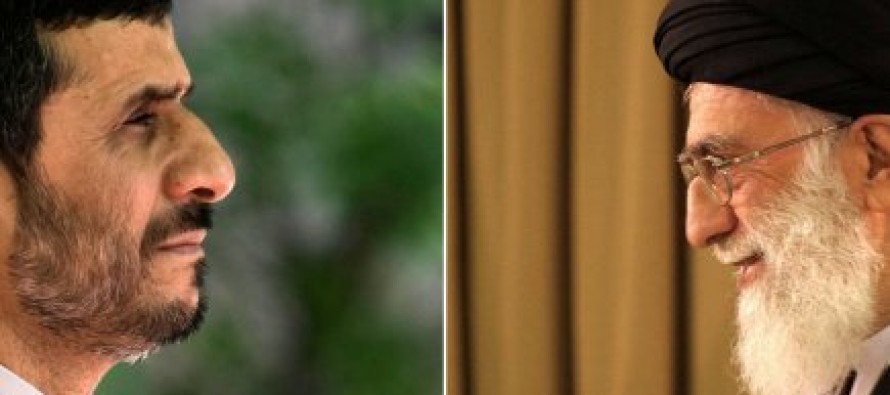 Mahmoud Ahmadinejad's conservative opponents, who hold 290 seats in the parliaments, have severely criticized Ahmadinejad's handling of the economic crisis. They have blamed for his management amid sanctions on Iran for its controversial nuclear program.
Economic problems, fall of Rial currency and cut in oil exports have exacerbated differences among factions within the Iranian political system. Senior Iranian religious leader Ayatullah Khamenaye has asked authorities to put an end to the controversies and said infighting is treason.
However, warnings of the senior religious leader of Iran failed to prevent the hostile attitude of the parliamentarian members from the second round of impeachment of Ahmadinejad.
According to a statement that was received by the Parliament on Sunday and was published by the parliamentary news, the lawmakers have said they plan to have a question and answer session with Ahmadinejad on his administration's economic policies.
The questions will focus on the rate fluctuations of Rial. The lawmakers have voted to consider suspending plans for further subsidy reforms of the president, including reform of the country's food and fuel subsidies, with legislators citing economic pain caused by the plunge of the Rial currency.
Subsidy reform has been a centerpiece of the economic policies of President Mahmoud Ahmadinejad, so parliament's vote was a political blow to the president at a time when he faces growing public discontent over the Rial's slide.
Of 240 members of parliament present, 179 voted to consider whether to halt the second phase of subsidy reform, according to the Iranian Labor News Agency (ILNA). It did not say when the decision would be made.
President Ahmadinejad has to prepare his answers to the parliament's questions in a month. If he does not appear in front of the parliament or does not provide satisfactory answers, the members can prosecute him.
A lawmaker named Ali Haji Dilegani said on behalf of President Ahmadinejad that the president is willing to appear publicly and reveal the untold truths.
---
---
Related Articles
On 27th March 2013, new irrigation infrastructure was inaugurated and put into use in Baghlan province. An estimated 13,800 people,
Farmers who shunned poppies and planted other cash crops were given subsidised electric generators in Nad Ali district of southern
High Office for Oversight and Anti-Corruption says that political offices in Afghan government lack a strong will for combating corruption.