Aid donors evaluate Afghanistan's progress on commitments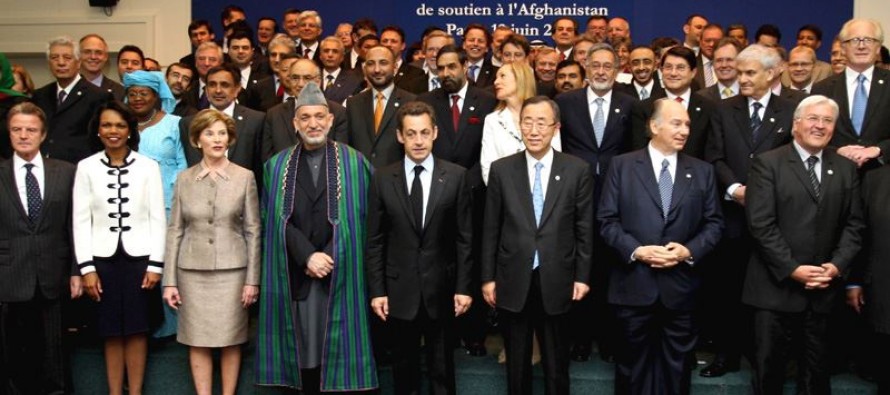 A follow up conference on the promises the Karzai administration made at the Tokyo Conference on July 8, 2012 begins in Kabul.
Afghanistan promised to enhance efforts towards combating corruption, promoting good governance, protecting human rights and improving women's situation.
At the Tokyo Conference, the US and other donor nations supporting the government of President Hamid Karzai pledged to provide Afghanistan with at least USD 16bn in development aid through 2015.
In Wednesday's meeting, the donors will "incentivize" the allocations promised; in other words, meaning of the speed of their disbursement will be tied more directly to the Afghan government's performance on human rights, transparency and other issues.
"It's a stocktaking at this point," said a U.S. official. "We want to see how we are doing."
Continued development aid is supposed to be linked to free and fair elections; improved human rights and reduced violence against women; increased financial accountability and transparency; better regional and local governance; and tangible economic progress
---
---
Related Articles
 The agriculture department in Samangan province has distributed 200kg saffron corms to eight farmers to grow in their fields and
The U.S. Agency for International Development (USAID) supported 15 young entrepreneurs who graduated from a 4-month long training program provided
Afghan Finance Minister Hazrat Omar Zakhilwal said 16 out of 17 commitments made at the Tokyo Conference have been implemented.