Aid donors evaluate Afghanistan's progress on commitments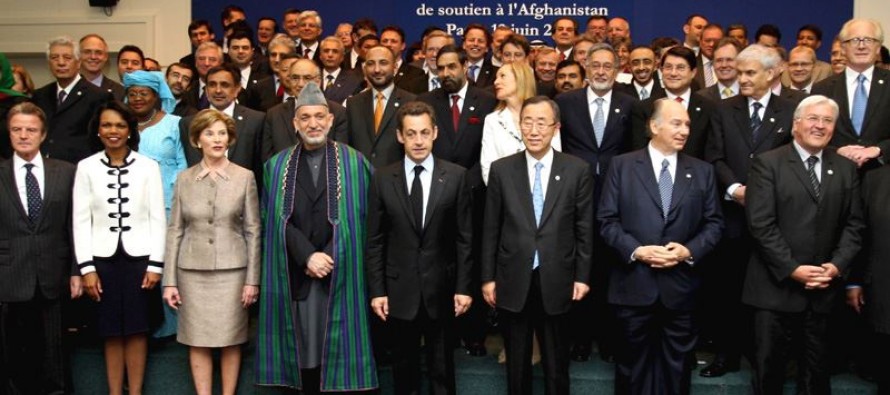 A follow up conference on the promises the Karzai administration made at the Tokyo Conference on July 8, 2012 begins in Kabul.
Afghanistan promised to enhance efforts towards combating corruption, promoting good governance, protecting human rights and improving women's situation.
At the Tokyo Conference, the US and other donor nations supporting the government of President Hamid Karzai pledged to provide Afghanistan with at least USD 16bn in development aid through 2015.
In Wednesday's meeting, the donors will "incentivize" the allocations promised; in other words, meaning of the speed of their disbursement will be tied more directly to the Afghan government's performance on human rights, transparency and other issues.
"It's a stocktaking at this point," said a U.S. official. "We want to see how we are doing."
Continued development aid is supposed to be linked to free and fair elections; improved human rights and reduced violence against women; increased financial accountability and transparency; better regional and local governance; and tangible economic progress
---
---
Related Articles
Afghanistan Research and Evaluation Unit (AREU) is pleased to release the findings of an in-depth study on women in agriculture
By Ahmad Masoud- Afghanistan is one of the most mine contaminated countries in the world. It is believed that there
The Afghan Central Bank, Da Afghanistan Bank (DAB), has announced to sell USD 12mn on Saturday. DAB requested qualified dealers