Air services agreement signed between UAE and Afghanistan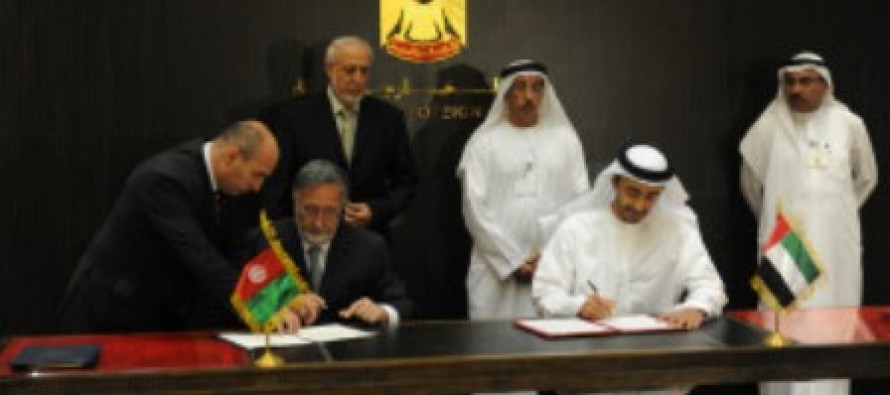 Foreign Minister Dr. Zalmai Rassoul signed an agreement on air services with his UAE counterpart His Highness Sheikh Abdullah on the sidelines of the 68th United Nations General Assembly in New York.
The two foreign ministers signed the agreement "acknowledging the importance of air transportation as a means of creating and fostering friendship, understanding and cooperation between the people of the two countries" and with a desire to expand international air transport opportunities.
Among other things, the agreement provides for airlines in both countries to fly their planes across each other's territory without landing, to make stops in each other's territory for non-traffic purposes and to carry passengers, cargo and baggage to each other's territory.
Under this agreement, both countries would also have the right to use each other's airways, airports and other facilities on a non-discriminatory basis.
Afghan and Emirati airlines already fly regular, daily flights between Afghanistan and the UAE. Recently, Emirates Airlines announced that it would start its international flights to Kabul International Airport in December.
---
---
Related Articles
Attack on the Lebanese restaurant, La Taverna,  last week has prompted security protocols among the international community serving in Kabul
Herat Governor Mohammad Asif Rahimi laid the foundation stone for three major facilities in the industrial park of the province.
A number of businesswomen in Balkh have complained about the influx of imported goods hurting their business. According to the