AISA highlights challenges facing the private sector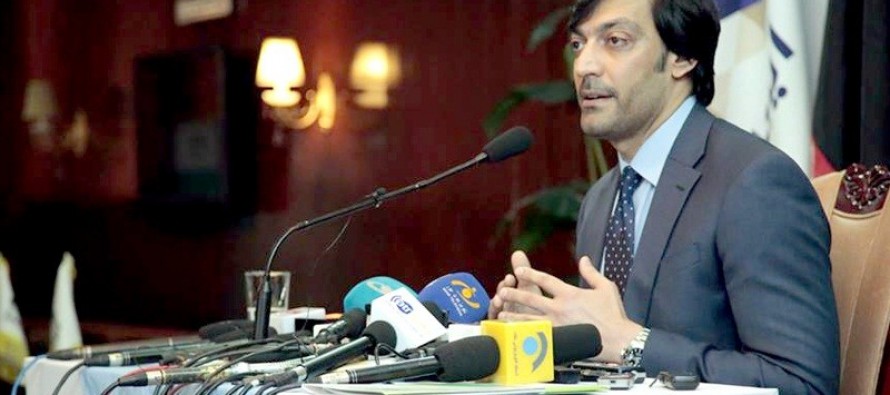 The Afghanistan Investment Support Agency (AISA) head, Mohammad Qurban Haqjo, highlighted the major issues facing the private sector and called on the government to draft comprehensive economic policies in cooperation with private sector.
Addressing a press conference in Kabul on Saturday, Haqjo said that the agency had held a session about investments in Afghanistan with delegates representing the 11 private sector services and added that 12 major challenges were identified in the session.
The 11 private sector services are: education, health, agriculture, mining, factories, construction, telecommunication and information technology, banking, energy supply, transportation and women enterprises.
"Growing insecurity, kidnapping and murdering of businessmen, lack of cooperation between government and the private sector, lack of a solid economic strategy, concerns over political and economic situation, corruption, inaccessibility of businessmen to required infrastructure, tax issues, complicated justice system and issuance of trade license were stated as major challenges," said Haqjo.
According to Haqjo, investment level declined by 30% in 2015. He claimed that AISA had recorded investment of around $860 million in 2014 and $590 million in 2015.
He urged the government to collaborate with the private sector and draft a comprehensive economic policy to boost investment. He also called for improvement in security situation, promoting insurance culture, curbing corruption and bringing fundamental reforms in the judiciary branch.
---
---
Related Articles
According to the Special Inspector General for Afghanistan Reconstruction (SIGAR), the US government has gives more than USD 1bn worth
The Department of Urban Development (DoUD) and the National Environmental Protection Agency (NEPA) in Badakhshan province officially started construction of
Although Afghanistan's Ministry of Finance emphasizes not to process older model cars through the customs, but some Afghan traders warn