AISA merger not good for the country: Haqjo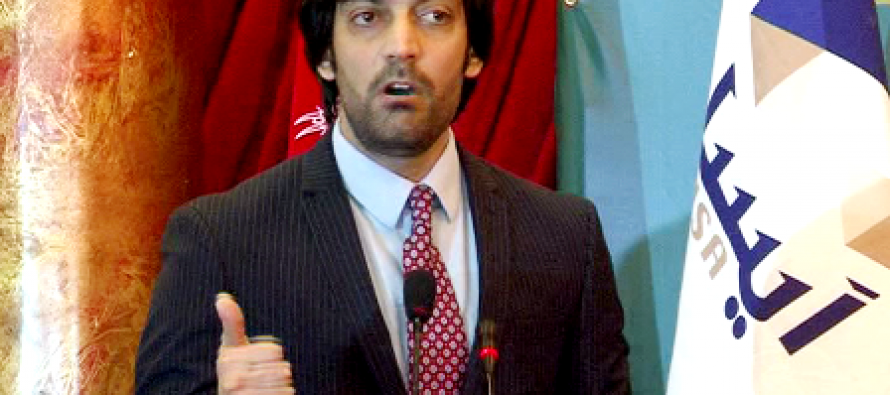 Mohammad Qurban Ali Haqjo, Afghanistan Investment Support Agency (AISA) chief, expressed his discontent at President Ghani's decision to merge AISA into Ministry of Commerce and Industry.
The decision was made at the High Economic Council (HEC) meeting on Tuesday in the presence of Chief Executive Officer (CEO) Abdullah Abdullah, AISA chief Qurban Ali Haqjo and senior officials from the government.
Haqjo suggested that AISA should be recognized as an independent organ like Da Afghanistan Breshna Sherkat (DABS), Afghanistan's national utility company, and said the merger would have a negative impact on the country's economy.
"The decision sends a negative message to entrepreneurs. If the government had problems with me for being the head of the agency, they should have sacked me instead of merging the agency," said Haqjo.
Having served as the former head of the Afghan Chamber of Commerce and Industries (ACCI), Haqjo was appointed as the chief of AISA nine months ago by the National Unity Government (NUG).
He claimed AISA's revenue increased by 124% and reached 547mn AFN during under his leadership comp and expenses were cut by 170mn AFN.
Two proposals were brought to the table regarding the position of AISA in the government.
The first proposal was put forward by AISA officials and called for recognizing the body as a budgetary unit. The second proposal was presented by the Ministry of Commerce and Industry, calling for AISA to be  merged into it.
The HEC approved the second proposal and assigned the Ministry to formulate a plan in this regard.
AISA began as an agency that provided licenses to companies wishing to invest in Afghanistan. AISA has now evolved into a pro-active institution in promoting and attracting investment to Afghanistan.
---
---
Related Articles
As per new analysis of the Pentagon's budget, the average cost of each US troop in Afghanistan will nearly double
Recent forecasts have indicated that the US economy shrank by an annual rate of 32.9% between April and June as
The world development report 2013: JOBS  stresses the role of a strong private sector led growth in creating jobs and