AISA presents Afghanistan's investment plans to international donors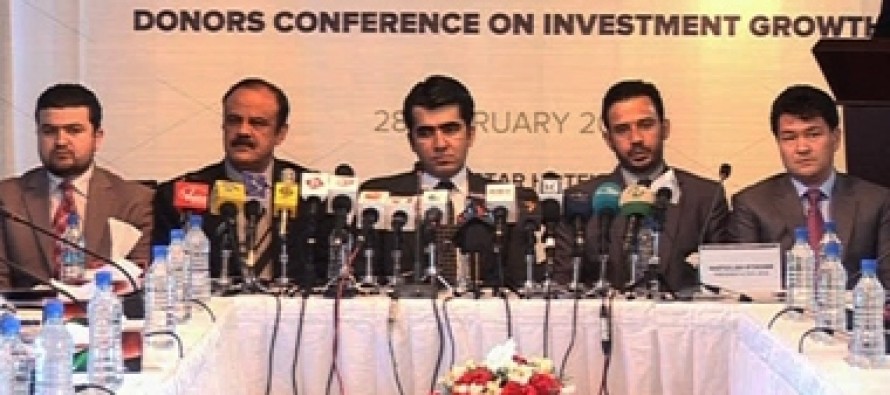 The Afghanistan Investment Support Agency (AISA) presented original levitra without prescription a four-year blueprint to the donors stating ways on how to attract investors into Afghanistan.
The AISA officials have projected the plan to cost USD 200mn, with a hope that it will  be funded by international donors.
"Most of the donors have shown willingness to fund the plan after some assessment," said AISA chief Wafiullah Eftikhar.
The plan creation of industrial parks, awareness programs for attracting investors, vocational training centers, a fund to support investors, and other method of encouraging donors to invest in Afghanistan's private sector.
According to the Head of the Volunteers for Economic Growth Alliance Zdravko Shami, the plan's main focus is the development of private sector. It allows for introduction of new technology, new techniques, new productions that will generate generic levitra cialis new employment opportunities and generate income.
The officials said that the lack of standard industrial parks is a big challenge against investment in the country. They believe that the plan will pave the way for up to $2 billion in investment if the projects can find donors to build the initial phases.
This comes after a delegation from AISA visited a number of foreign countries including Iran, Pakistan, China, India, Turkey and Russia, in an attempt to attract new investments into Afghanistan.
---
---
Related Articles
The 4th Central Asian Trade Forum (CATF) is due to be held on October 29-30, 2014 in Rixos Hotel in
The United States Agency for International Development (USAID) in cooperation with the Ministry of Mines and Petroleum launched Afghanistan's first
Pakistani government plans to build a railway track from Chaman to Spin Boldak, the first Afghan town near the Pak-Afghan