Alokozay company to invest $350mn in six factories in Afghanistan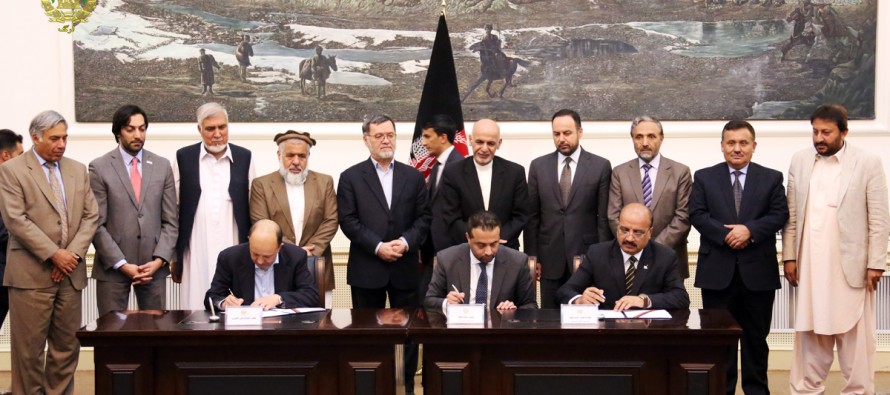 Alokozay Group of Companies, one of the leading Fast Moving Consumer Goods (FMCG) companies in the world, received 144 acres of land from the Afghan government to construct six factories at a total cost of USD 350mn.
An agreement to that effect was signed between Head of the Alokozay Group Abdul Rahman and representatives from Afghanistan's national aviation department on Monday.
The signing ceremony was attended by President Mohammad Ashraf Ghani, second VP Mohammad Sarwar Danesh and a number of the cabinet members.
Finance Minister Eklil Hakimi said the 144 acres of land belonged to the national aviation department and they were allocated for Alokozay Group's investment to establish a tissue paper factory, a printing factory, a carton making factory and three food factories.
Hakimi said the factories would create job opportunities to thousands of Afghans and would also generate revenue to the Afghan government. He further added that this venture by Alokozay Group would encourage other investors to invest in Afghanistan.
"Alokozay Group is committed to complying with the international standards and to completing the projects within 3 years. The Group has also agreed to build an aviation academy for the national aviation department at a total cost of USD 5mn," said Hakimi.
Hakimi assured that the Afghan government would cooperate with Alokozay Group and provide the necessary facilities for their investment.
Babar Karkhel, a representative from Alokozay Group, said his company would invest USD 1bn in Afghanistan in addition to the construction of the six factories.
He assured that his company would also build a hospital at a cost of USD 300mn to help meet the treatment needs of patients in Afghanistan.
---
---
Related Articles
Norway's Prime Minister Jens Stoltenberg pledged USD 125 million per annum towards Afghanistan's reconstruction efforts and another USD 25 million
The recent mining accident in Samagan was as a result of the non-standard mining activities that are carried out, said
Officials of Agriculture and Livestock Department in Takhar province have reported that the farmers have expected a 15% rise in