ALP provide much-needed supplies to Nangarhar village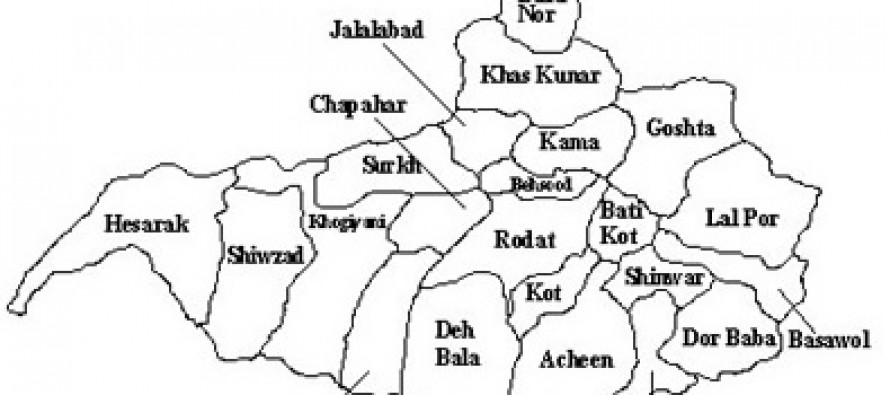 Bamo Khel village Afghan Local Police (ALP) provided humanitarian assistance Aug. 9, to more than 120 residents in the province's Pachir Agam district.
"Enemies have destroyed our schools and killed so many of our innocent scholars, government officials and children," Haji Mirbaz, Pachir Agam district governor, said. "The ALP has been a successful program in that they continue to keep our mosques, schools, hospitals and our people safe."
Afghan Local Police celebrated Eid-al-Fitr by offering prayer rugs, bags of rice, cooking oil, shoes, clothing, school supplies and hygiene items for needy families. ALP also encouraged the villagers to register and participate in the April 2014 national elections.
The supplies were certainly welcomed, as the village bounces back from recent insurgent intimidations and threats, Mirbaz said.
"The ALP will protect this village and this country," he said. "They will continue to distribute supplies routinely to enable the growth of governance and continued development of Afghanistan
."
Afghan Local Police compliment security efforts well, he said, citing the ability to assist and support villagers enables Afghan National Security Forces to focus on the counterinsurgency. ALP is a valuable part of the government's endeavor to establish security, governance and development for its citizens.
---
---
Related Articles
At a meeting arranged by the Afghan-German and Freidrich Ebert Foundations in Kabul on Tuesday, some independent non-governmental entities proposed
Afghanistan's national telecommunication company has failed in the competition against the major private telecommunication companies, reported Ministry of Communication and
Construction work officially began for a new boundary wall at Ghullam Sarwari Shahid Girls' High School in Baharak district in