America donates USD 249mn despite the recent rift between Kabul and Washington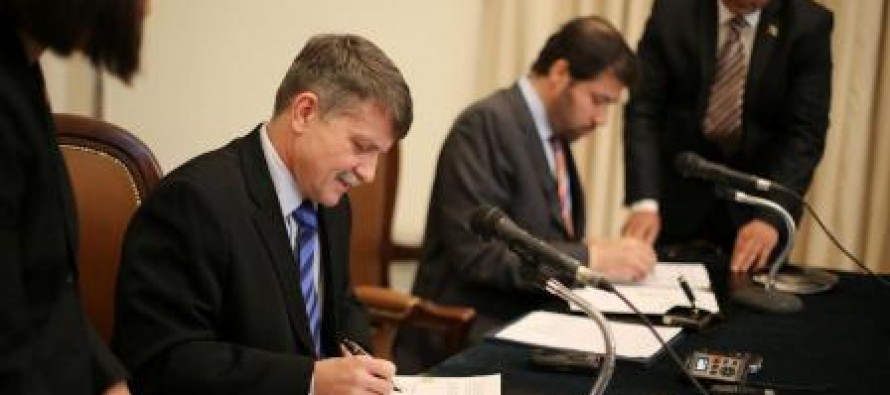 The US has pledged USD 249mn to the Afghan government for enhancing counter-narcotics effort, strengthening good governance and facilitating crime investigation.
An agreement to the effect was signed on Wednesday between Deputy Foreign Affairs Minister Jawid Ludin and Coordinator Director of Rule of Law and Law Enforcement Stephen McFarland.
The aid money would be granted to the Afghan government in 2016, as per the agreement.
Mr. McFarland said this agreement is an indication of America's long-lasting support to the Afghan government.
He emphasized that America would not leave Afghanistan alone after 2014 in its fight against narcotics and crimes.
According to Mr. McFarland, part of the aid money would be used towards establishment of new prisons in Baghlan, Kabul and Maidan Wardak.
This finance assistance from the US government comes amid recent tensions that have been rising sharply between Kabul and Washington.
President Hamid Karzai on Tuesday criticized US for their involvement in Afghanistan for personal gains only, claiming the Americans are eyeing off Afghan mines.
He warned that the Afghan government is now aware of their intentions.
Despite Karzais' remarks the White House has said that the US President's Barack Obama decision for a 2014 withdraw of soldiers from Afghanistan and helping build the Afghan security forces has not changed.
---
---
Related Articles
Special Inspector General for Afghanistan Reconstruction (SIGAR) John Sopko is reopening probe into the USD 34 million military facility of
Afghan and Tajik officials have met to confer on strengthening cross-border trade between the two neighboring nations. The issues were
On the basis of an agreement signed between Export Promotion Directorate (EPD) and Harkat–Afghanistan's Investment Climate Facility, Afghan handicraft makers