America to assist opium-free provinces in Afghanistan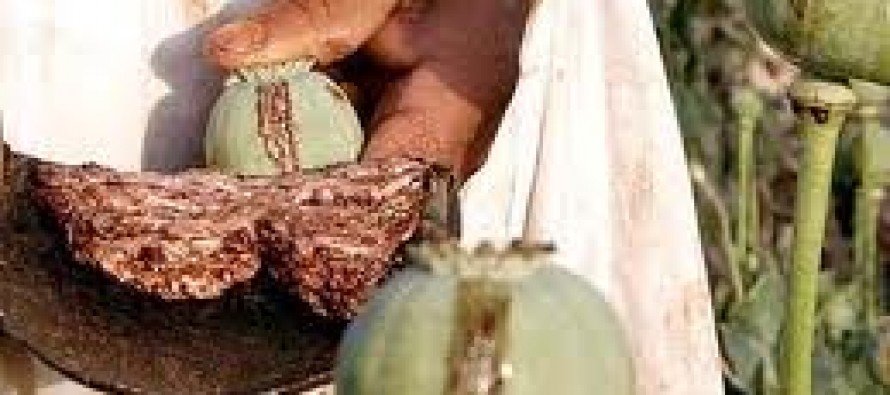 America has pledged USD 1mn in aid to opium-free provinces of Afghanistan.
A memorandum of understanding in this regard was signed on Tuesday between the American Embassy and the Afghan Ministry of Counter-Narcotics.
According to latest figures, more than 17 provinces of Afghanistan have shown significant progress in the fight against opium cultivation.
Balkh, Bamiyan, Ghazni, Faryab, Jawzjan, Khost, Paktiya, Paktika, Parwan, Panjshir, Takhar, Wardak, Sar-e-Pul, Takhar, Nooristan, Logar, Samangan and Kunduz would be the recipients of the aid money.
Counter Narcotics Minister Ahmad Muqbil said poppy eradication program is underway in 33 provinces of Afghanistan.
According to him, opium cultivation in Baghlan and Badakhshan has been completely eradicated, while in Kabul and Kandahar, it has been reduced considerably.
He added the government has allocated USD 150,000 to Kandahar and USD 78,000 to Kabul.
Minister Muqbil said the American government would spend the aid money on construction projects, road building, establishment of schools and provision of aid to farmers.
The Ministry announced that more than 15,000 hectares of opium would be eradicated soon.
Some experts have acknowledged the efforts of the Ministry towards purging narcotics.
Stephen J. McFarland, Director of Rule of Law and Law Enforcement at the U.S. Embassy, said drug business and corruption have increased in the country.
He added 9,600 hectares of opium fields have been cleared across Afghanistan.
Meanwhile, Minister Muqbil said that poppy cultivation in insecure provinces of Afghanistan, including Helmand, Farah, Uruzgan and Kandahar, has surged.
According to Minister Muqbil, 240 tons of drugs are smuggled from these provinces annually.
"The issue of drug in Afghanistan is a regional issue. Afghanistan alone cannot tackle this issue," said Minister Muqbil.
In the meantime, civil society activists have warned about the widespread drug smuggling from Afghanistan.
They believe the government has not been able to achieve much in their fight against poppy cultivation, despite the influx of billions of dollars.
---
---
Related Articles
The Global Partner for Education (GPE) has allocated $200 million multi-year educational projects in Afghanistan, Myanmar and South Sudan.  "Educating
Officials of the Ministry of Agriculture, Livestock and Irrigation said they would roll out a number of projects aimed at
Foreign Policy By Anjana Ravi and Eric Tyler  Last week, Afghan president Hamid Karzai surprised U.S. and coalition officials by