America to spend millions of dollars in various sectors in Balkh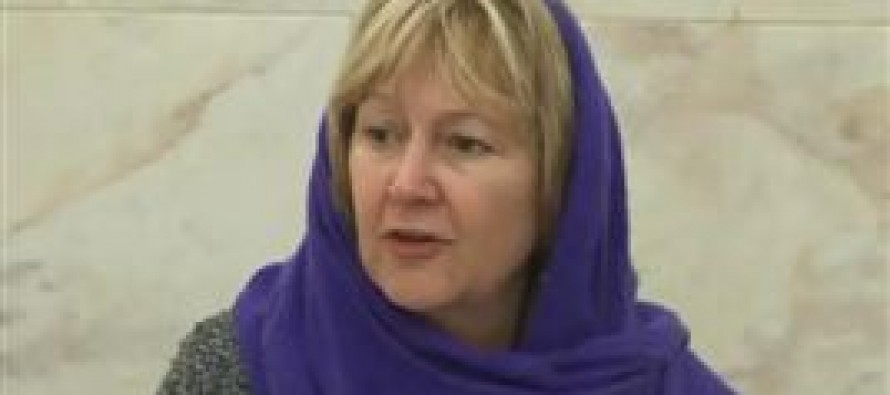 Spending more than USD 300mn in Balkh in the past decade, the United States of America have committed to provide financial assistance to various other sectors in the province in the present year.
Masha Hamilton, Head of Communications and Diplomacy at the American Embassy, said this year's plan for Balkh includes establishment of a media center, a workplace for Balkh journalist graduates, playing grounds, a gas pipeline and various roads.
"We spoke with the Head of the Journalism Department in Balkh University. We noticed they lack a proper place for studying. We are planning to undertake the project of construction a media center equipped with modern technology for them," said Ms.  Hamilton.
She added that the American society is committed to the protection of Afghan women rights, and this commitment would continue.
Meanwhile, Head of the American Consulate said future aid to Afghanistan would be channeled through the Afghan government.
The government's work would, however, be seriously supervised, he added, as the Afghan government lacks the right administrative capacity.
"Generally, we would be happy to allow the Afghan government to spend our funds. However, the presence of wide corruption and lack of capacity would result in ineffective usage of the fund. But, we are seeing some progress and the problem would be solved soon."
The official stipulated that the money for security, infrastructure construction and employees' salary would be spent through the government, while aid to the civil society and other non-governmental organizations would be handled by the Americans.
---
---
Related Articles
The installation of electric traffic signals was launched in Kandahar City on Sunday as part of a joint plant of
All state-owned and private airlines of Afghanistan were banned from entering the European Union airspace in 2010 for failing to
The Ministry of Agriculture, Irrigation and Livestock (MAIL) said in a statement on Wednesday it had created over 550 jobs