America wants the construction of Kajaki dam to be completed by 2015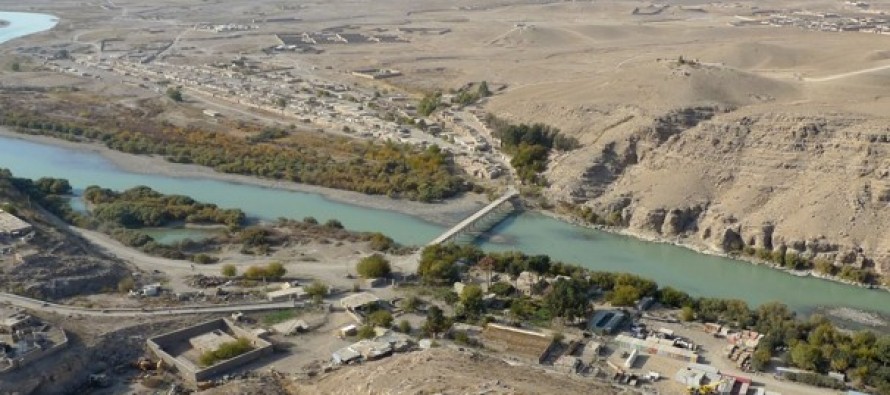 With the withdrawal date of foreign forces drawing closer, the United States of America is considering to initiate the construction of one of the major infrastructure projects in Helmand province.
The project is the Kajaki dam project which was envisaged to be completed in 2005, but due to security issues, the project was postponed.
The total cost of the project including the cost of rehabilitation, transmission and sub-station installation is estimated to amount to USD 500mn.
The project, which is expected to be completed by 2015, will generate electricity to 332,000 Afghans in the South of Afghanistan (Helmand and Kandahar), and many Afghans will have job opportunities.
According to the Associated Press, the U.S. has spent $22.34 billion on governance and development in Afghanistan since it invaded the country following the Sept. 11 attacks, much of that on projects to build roads, schools, power plants and irrigation systems. In the past two years alone, $800 million was earmarked for infrastructure projects.
Kajaki is also a symbol of the American presence in Afghanistan dating back to the 1950s and the Cold War. That was when the U.S. built the original dam, with a powerhouse added in the 1970s. But before the three turbines could be installed, the Soviets invaded and construction stopped. The dam was still squeezing out a bit of power in 2001 when the U.S. attacked and, ironically enough, bombed the dam's power transmission line.
In the latest phase of the Kajaki saga, fighting as well as limited oversight of spending has led to huge delays and cost overruns, and now Helmand province, home of the Kajaki dam, is seeing the first and largest wave of U.S. troop reductions, with 10,000 of 17,000 U.S. Marines already gone. That means most of the Kajaki project is going forward with Afghan forces providing nearly all the security in an area that was a Taliban stronghold until a year ago.
Afghans here are already hedging their bets.
The number of workers on a U.S.-funded construction project next to Kajaki has dwindled from 200 to 20 since last fall, and those remaining say workers feel the risk isn't worth the $6 daily paycheck.
"They can't come here because all the routes to the district are controlled by the Taliban," said Abdul Razziq, a 28-year-old villager working on construction of a new district government center next to the dam. (Associated Press)
---
---
Related Articles
The Government of Japan has donated USD 9.1 million in support of UNICEF's drive to provide life-saving interventions with the
The foundation stone-laying ceremony of a police center was held in Kunar province on Tuesday. The facility, being built in
The Herat Industrial Union (HIU) held an exhibition of local products on May 19-21 at the Mawlana Hall in Herat