ANSA inaugurates new central laboratory complex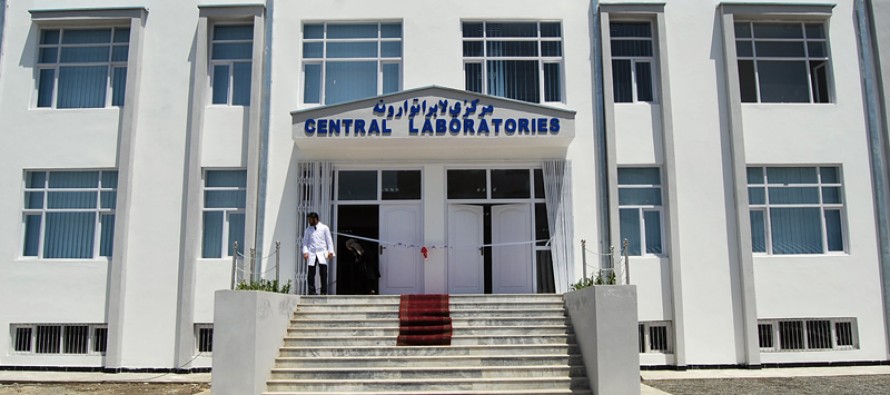 Afghanistan National Standard Authority (ANSA) inaugurated a high-tech new central laboratory on Tuesday.
The complex consists of construction material lab, metrology lab, petroleum lab and electricity lab that will help ANSA to ensure quality of imported materials.
Built in an area of 720 square meters with five high-end labs, the complex costs a sum of about 90mn AFN.
Addressing the inaugural ceremony, ANSA General Director Popalzai Popal said that around 97% of commodities needed at home are imported from foreign countries, and Afghan businesses cannot compete at international markets.
"The lab will enable the government to check and control quality of the imported goods and require Afghan businesses to produce standard products to be able to compete with international producers," said Popalzai.
The Afghan Chamber of Commerce and Industries (ACCI) chief Mohammad Qurban Haqjo said border between Pakistan and Iran had provided ground to import of low-quality material in Afghanistan.
He condemned the Afghan Ministry of Public Health for failing to control inflow of low-quality medicines and lacking proper laboratories.
ACCI had repeatedly warned of substandard materials flooding Afghan market and adversely affecting Afghanistan's economy; however, little has been done to minimize import of low-quality goods.
---
---
Related Articles
According to the Asian Development Bank (ADB), Afghanistan is an integral part of the major energy projects, such as  the
Kunar's governor opened a three-day exhibition of handicrafts made by Afghan women in Kunar, Nangarhar, Kabul and Parwan provinces. The
Many Laghman farmers are switching to cultivating a variety of vegetables as an alternative to poppy cultivation. "We produce more