Aptech to provide IT skill building training in Afghanistan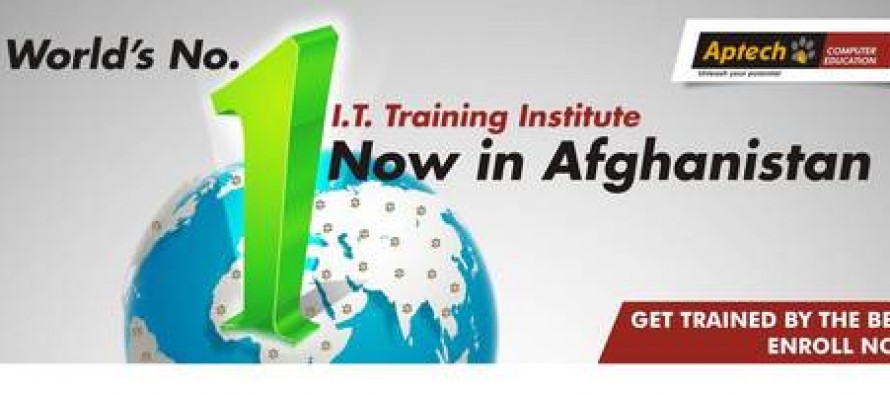 Afghan government has awarded Aptech Ltd, a global leader in learning solutions, a 16-month contract for IT skill building training.
Funded by the World Bank, the project is designed to create a pool of proficient technically qualified Afghan nationals who are industry-ready and employable.
Aptech will conduct four month courses on System Administration and Database Administration which will be attended by 350 nominated participant employees.
Aptech has opened a Network Centre in Kabul, Afghanistan for its IT, English and Hardware and Networking courses with Arif Azim Co. where the training will be executed for the participating staff.
"We are glad to get an opportunity to work with the Afghanistan government. We hope to make positive contribution to government's endeavor in making people IT trained and job-ready for the industry. Our course structure, quality of content and global experience will surely benefit Afghan nationals in becoming competent and qualified talent force," Business Standard quotes Ninad Karpe, MD & CEO, Aptech.
Aptech was ranked #1 among the IT training companies who had submitted proposals for the IT training project in Afghanistan.
---
---
Related Articles
The 4th Afghanistan Economic Development Expo is slated for August 7th-10th in Dushanbe, Tajikistan. The exhibition is aimed at strengthening
Afghan women entrepreneurs who participated in "Doing Business with Afghanistan" exhibition in India succeeded in selling their products. Out of
Japan has agreed to provide an aid of worth USD 111 million to Afghanistan for the purpose of various development