Are all Muslims able to purchase sacrificial animals?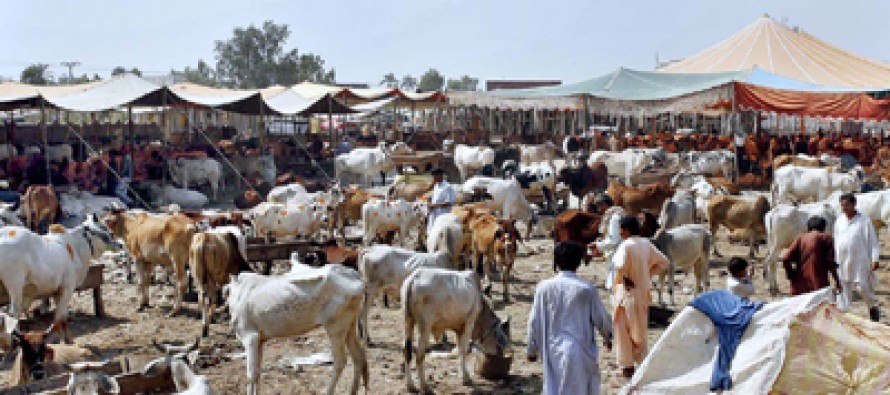 With the Eid-ul-Adha approaching, thousands of goats, cows and sheep are brought into the markets in Peshawar to sell. Hundreds of people go to the markets daily to purchase sacrificial animals, but most of them return empty-handed after hearing the prices of the livestock.
"My name is Riaz and I am resident of the Peshawar city. It has been two days that I am intending to buy a sacrificial animal, but the prices are so high that I do not see myself capable of buying any. This year there are many other people like me who cannot afford to sacrifice an animal."
Wajahat, another resident from Peshawar, said he is hopeful that the prices may a drop a little on Eid's eve and he would then be able to purchase an animal.
"This year prices of the sacrificial animals have sky-rocketed. In the past Eids, I could afford buying a cow by myself. However, this Eid I am obliged to participate in a group sacrifice. Five of us have bought a cow worth 70,000 rupees and we are sharing it," said another resident, Shahid.
Many people believe that sellers are putting their own prices on the animals, and the government is not intervening. Lack of control from the authorities and relevant agencies has caused the prices to spike, as a result of which many people are not able to gain rewards of sacrifice this year.
This Eid has clearly exposed the financial hardships of the majority of the people belonging to middle and lower classes who are unable to afford a sacrificial goat owing to soaring prices.
The government must put checks on prices of animals and fix the maximum price for all sorts of animals.
---
---
Related Articles
Afghanistan welcomes Pakistan to invest in Afghanistan and reap benefits that Afghanistan's strategic location offers. Ambassador to Pakistan Janan Mosazai
President Hamid Karzai has welcomed the decision of the Organization of Islamic Cooperation (OIC) on the establishment of International Islamic
By Mohammad Naeem: Afghan leather handicraftsmen have called on the government for support and supplying of facilities to develop their