Ariana Afghan Airlines moving towards self-sufficiency: Hakimi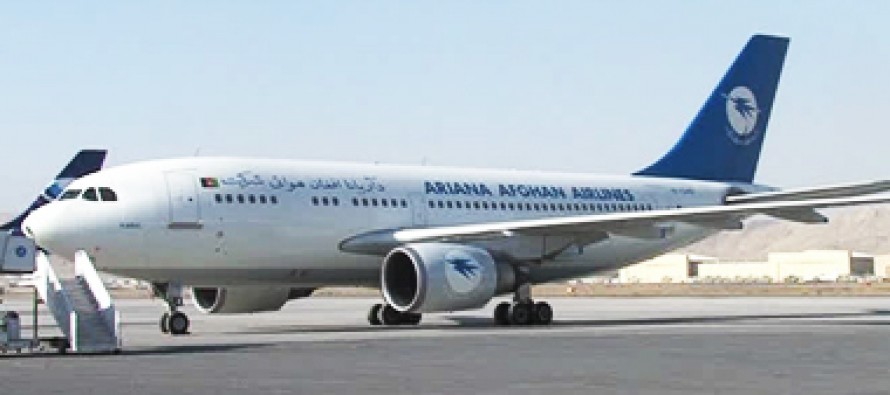 Ariana Afghan Airlines officials claim to have been moving towards self-sufficiency despite having faced millions of dollars in losses in the past two years.
Addressing a press conference in Kabul, Ariana Afghan Airlines Chief, Nasir Ahmad Hakimi, said the company has witnessed a 16% increase in its revenue and 29% increases in sales during the first four months of the current financial year.
"Two years ago, Ariana was suffering USD 18mn in losses. Last year, the airline faced about USD 4mn in losses, while this year the amount of losses is reduced to zero. We are achieving self-sufficiency, and we are hoping to continue so without receiving aid," said Hakimi.
The only state-run company, Ariana Airlines starts operations in 1954. It is currently providing domestic services to two cities of Afghanistan and 7 destinations outside the country with a fleet of 7 aircrafts.
In the meantime, the parliamentarian committee for transportation and communication rejected the claims by Ariana Airlines as baseless.
"I reject these claims made by the Airline. We sat with the company's officials six months ago and we became aware of its various problems and challenges. The airline does not have the capacity and has not been able to pay out its loans," said Fawzia Rawfi, member of the parliamentarian committee for transportation and communication.
A number of government and non-government officials have repeatedly raised concerns about the future of Ariana and have been in favor of privatizing the company.
Experts are wondering if the government should continue backing what they see to be a sinking ship that is unable to compete with large foreign airlines that are currently operating in the country.
---
---
Related Articles
Construction work on a large cold storage facility is underway in Jalalabad, the capital city of eastern Nangarhar province. Costing
By Kamaluddin Koshan Local officials said that the largest fuel reserve in Afghanistan with a capacity of storing 500 tons
Aqina's Customs Department has reported a 21% increase during the first six months of 2013. Head of the Department Abdul