Arms market shrinks as a result of economic crisis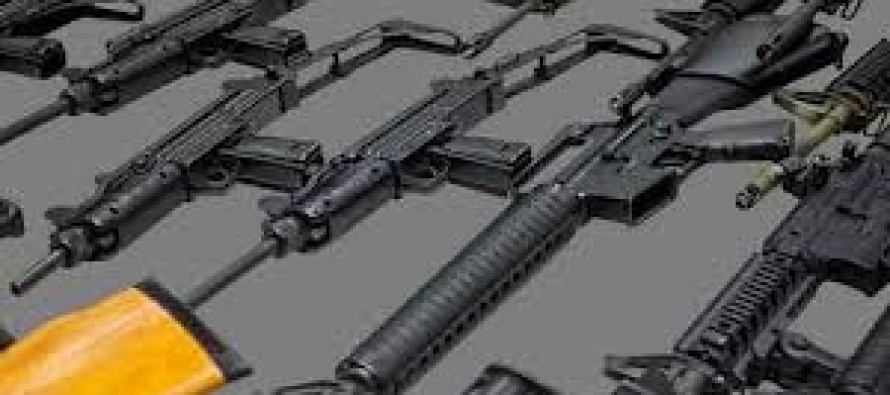 According to the Stockholm International Peace Research Institute (SIPRI), sales of the 100 biggest arms dealers declined by 5%–the first drop registered since 1994.
The figures exclude China due to lack of reliable data.
Several factors have contributed to the decline.
"Austerity policies and proposed and actual decreases in military expenditure as well as postponements in weapons program procurement affected overall arms sales in North America and Western Europe," SIPRI said in a statement.
Proposed austerity measures caused some companies to diversify into adjacent markets such as security and in particular cyber security.
The statement added troops drawdowns in Iraq and Afghanistan and sanctions on arms transfer to Libya also played a role in the decline.
The think tank, which is specialized in research on conflicts, weapons, arms control and disarmament, was created in 1966 and is 50-percent financed by the Swedish state.
It defines arms sales as "sales of military goods and services to military customers, including both sales for domestic procurement and sales for export."
The Stockholm International Peace Research Institute (SIPRI) is an independent international institute for research into problems of peace and conflict, especially those of arms control and disarmament. It aims to contribute to an understanding of the conditions for peaceful solutions of international conflicts and for a stable peace. The institute was established in 1966 to commemorate Sweden's 150 years of unbroken peace. The Stockholm International Peace Research Institute is a member of the European Information Network on International Relations and Area Studies (EINIRAS).
---
---
Related Articles
The United States Agency for International Development (USAID) contributed approximately $44 million to the UN World Food Programme (WFP) to
The United States Agency for International Development Mission in Afghanistan (USAID) and the Government of Afghanistan are working together to
High Office of Oversight and Anti-Corruption in Afghanistan says that the mass resignation of senior members of AISA office will