Asia has the most daily active Facebook users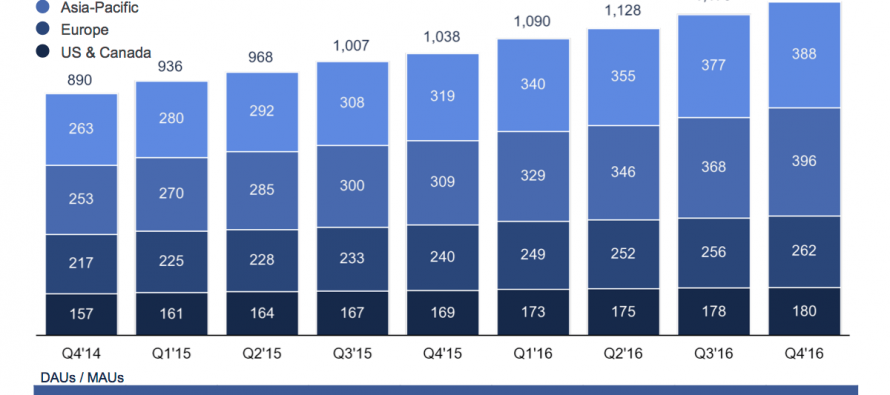 Asia has the most daily active users, according to new data from Facebook.
With 396 million people across Asia using Facebook each day, the number of users in the region has rocketed by 57% in the past two years.
"In December, 1.23 billion people used Facebook on an average day, up 189 million or 18 percent compared to last year," said CFO David Wehner in Facebook's earnings conference call. "1.86 billion people used Facebook during the month of December, up 269 million or 17 percent compared to last year," quotes Tech in Asia site.
In another milestone, Facebook's revenue from users across Asia has doubled in the past 15 months. Facebook makes USD 2.07 from advertising in Asia, but it is far below the money the social network site makes from people in Europe and the US.
Facebook hit US$10.2 billion in profit in 2016, well up on 2015's US$3.7 billion.
---
---
Related Articles
Pakistan will reopen crucial supply routes to Nato-led forces in Afghanistan, after US Secretary of State Hillary Clinton apologized for
Prices of certain food items have decreased as the Afghani currency appreciated against two foreign currencies during the outgoing week:
A MoU of worth USD 6mn was signed Tuesday between the Ministry of Public Works and the Department for International