Asphalting of the Herat-Badghis Ring road Begins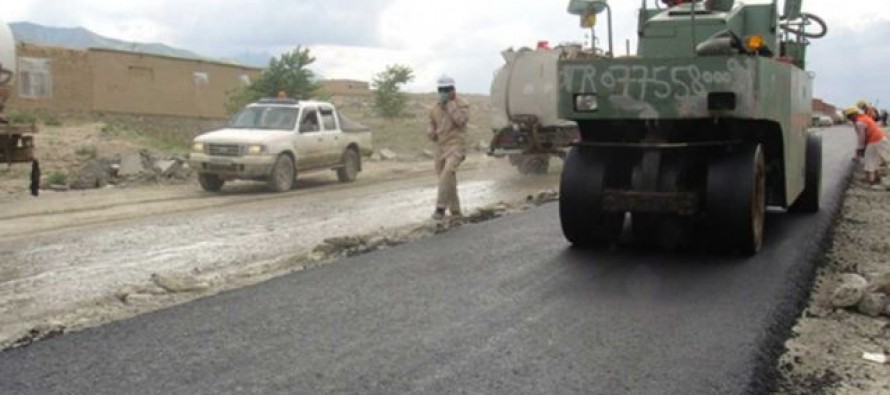 Asphalting of the 237km ring road, a USD 400mn project funded by the World Bank, was inaugurated on Monday by Ministers of Public Affairs and Transport.
With the completion of the project, Western Afghanistan provinces will be linked to the Northern provinces and ultimately Afghanistan will be connected to central Asia.
The asphalting is carried out by American and Afghan companies, according to the Minister of Public Affairs Najibullah Awzhan.
"Construction of this road will revolutionize the economy of the people of Herat," said Herat's governor Daud Shah Saba.
Meanwhile, MP Masooda Karokhi said post the demise of the Taliban regime, more than USD 8.5mn have been spent towards road reconstruction.
"Lack of control at the concerned authorities' end has caused damage to the road after a short time," said Ms. Karokhi.
Ms. Karokhi called on the citizens to consider the importance of the ring road and to pay attention to its protection.
Previously, Badghis' Deputy Governor Abdul Ghani Sabiri had said that neighboring intelligence agencies involving Afghan and Pakistani Taliban insurgents were preventing the construction of this project.
"Afghanistan's enemies are working to stop the project but I assure you that our security forces are capable of thwarting the insurgents' plans," he said in a telephone interview with TOLOnews.
Afghanistan's ring road is part of the 3360km main highway project connecting 16 provinces and major cities like Kabul, Mazar, Herat, Kandahar, Ghazni and Jalalabad.
---
---
Related Articles
Kandahar Governor Dr. Toryalai Weesa along with a number of businessmen and industrialists inaugurated Kandahar's first-ever iodized factory. Owned by
Afghan domestic airline, East Horizon, launched the first ever direct flights between Faryab and Herat. The airline's other flights include
Japan signed a USD 281mn contract with the Afghan government on Thursday for the completion of 14 projects through 9