Asphalting of the main road in Zone II of Kapisa inaugurated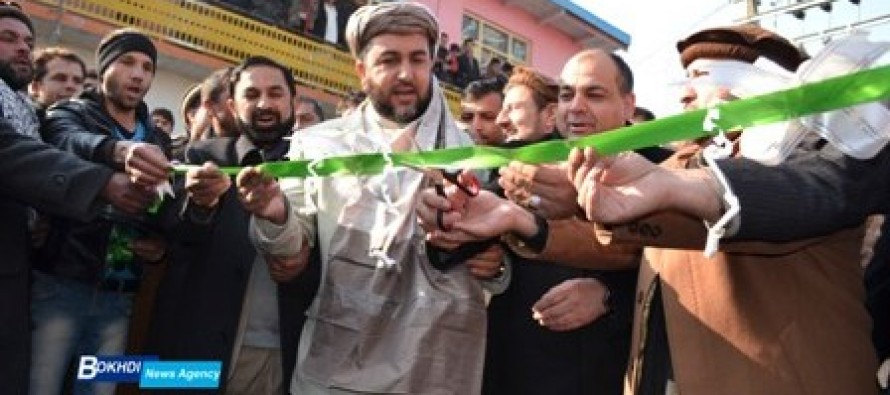 The asphalting work on the road from Sayad to Jamal Agha in Zone II of Kapisa province was inaugurated today in the presence of Minister of Rural Rehabilitation and Development, a number of the members of the parliament, the provincial governor, police chief and several local officials.
Rural Rehabilitation and Development Minister Wais Ahmad Barmak said the 8km road connected as many as 45 villages in the region.
Kapisa is one of the eastern provinces that have witnessed the least number of development and reconstruction projects implemented.
The residents called on the government to pay more attention towards Kapisa province in the future.
Costing USD 850,000, the reconstruction of the Sayad-Jamal Agha road would be funded by the peace high council and implemented by the Ministry of Rural Rehabilitation and Development.
According to Minister Barmak, the road would minimize the problems of about 34,000 residents in the villages of Sayad, Mohammad Umar Khail, Rasool Khail, Shahbaz Khail, Deh Babi, and Kushkatan.
He added that the Ancho Bridge connecting Kapisa and Parwan would also be built.
"The government has allocated USD 4mn for reconstruction and expanding of public services in Kapisa province," said Minister Barmak.
During the past few years, approximately USD 30mn has been spent towards the reconstruction of Kapisa province.
---
---
Related Articles
Ministry of Agriculture, Ministry of Counter Narcotics and Minister of Rural Development are jointly releasing development packages to a number
High Office of Oversight and Anti-Corruption in Afghanistan says that the mass resignation of senior members of AISA office will
The Ministry of Mines and Petroleum (MoMP) awarded a contract for sedimentary salt extraction in the Ghoryan district  with the