Availability of small loans has enhanced agricultural production in Bamyan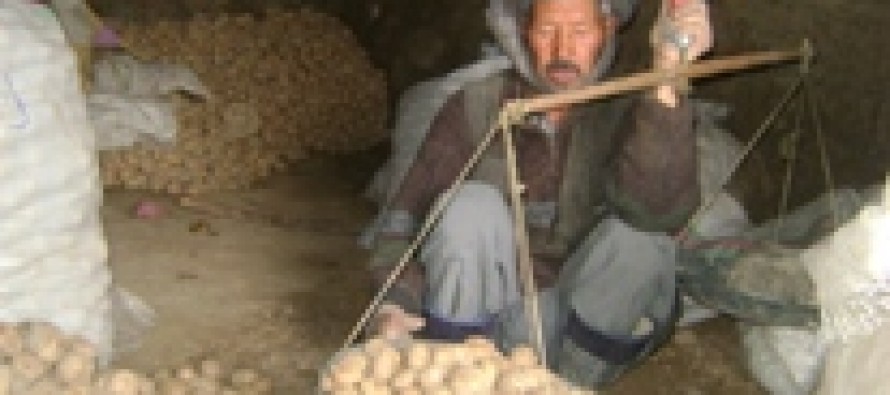 Farmers in Bamyan are enjoying a 10% increase in their potato yield this year.
Afghan Agriculture Minister Mohammad Asif Rahimi said availability of loans to farmers in Bamyan has had a significant impact on the province's rural residents and has empowered the farmers.
As many as 12,870 Bamyan farmers, who are members of 44 agricultural cooperatives, have received 112 million AFN in loans from the Ministry's Agricultural Development Fund. These loans have positively impacted the farmers' potato yield.
"New forms of agriculture have evolved in this province. Bamyan is now the highest producer of viagra health store potato in Afghanistan. Previously, ruined roads, lack of loans and shortages of cold ordering propecia storages had made it challenging for the farmers to have a profitable business. However, today, most farmers have access to micro-finance, and about 1,000 storages have been made available for the farmers. The condition of roads has also improved in this province," said Habiba Sarabi, Bamyan Governor.
Agricultural Development Fund was established in 2011 viagra jelly for women and ever since has provided USD 87 mn in loans to about 22,000 farmers in 32 provinces of Afghanistan.
---
---
Related Articles
Indian Ambassador to the United Sates, Nirupama Rao, will host a benefit dinner for Afghan women and children with collaboration
Officials from Paktika's revenue department have estimated the provincial revenue to go up by 80%, if collections from all districts
Afghanistan will have its first online commodity exchange market in Kabul where online selling for Afghan agricultural products, gems, industrial