The Avengers Mansion in Kabul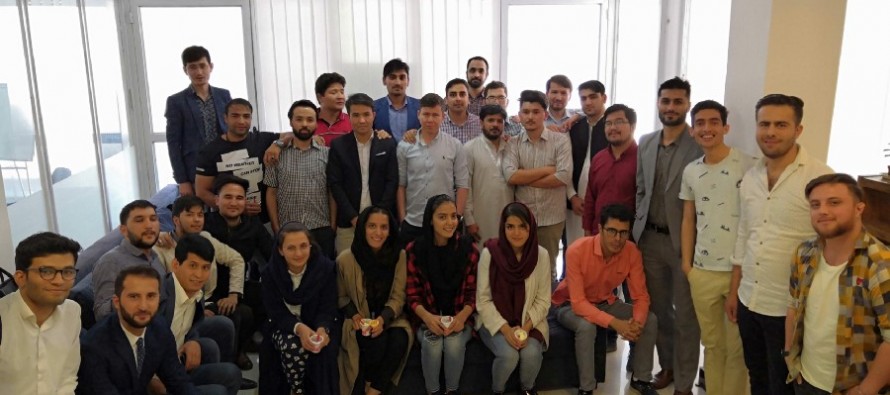 We all know the avengers–a team of fictional superheroes working together to make the world a safer place. Each one of these superheroes has individually fought for the same cause. After many years of their struggle, they buy kamagra oral jelly online realized the importance of getting together to fight for a greater cause.
In Afghanistan, we don't have fictional superheroes, but we do have real-life heroes who try to contribute to a better Afghanistan, to the social and economic development and the well-being of the country. The energy and courage exist with a high caliber. CoWorthy wanted to multiply their efforts and power and serve as an ecosystem where these change makers can become the avengers of Afghanistan.
CoWorthy is an avenger like mansion for all these change makers where they can get together and solve bigger problems jointly. CoWorthy is a co-working space that provides affordable and secure workplace, fast internet, refreshments and all other necessary support to help social entrepreneurs and businesses excel at what they do best.
Surprisingly, within two months CoWorthy has already accomplished a lot. It did not only succeed in providing an affordable co-working space for these brilliant minds, but it also enabled them to connect with each other, exchange business ideas, and even build new ventures that can solve greater problems.
CoWorthy might not have WonderWoman who can fight social injustice but it does have "Charmaghz"– a mobile library operating from CoWorthy which is trying to eradicate roots of violence, conflicts and fights by working for the Afghan children. It has "Green Circle"–a local NGO which doesn't have the "Thor's hammer", but fights against global warming, pollution and helps raise awareness throughout the country.
In addition to social work, CoWorthy also has examples of people that get together to solve business problems. For example, local company "WeNet", which is established by two of the CoWorthy members, works to make internet affordable for businesses and households in Afghanistan. There are many more examples of businesses that were born at CoWorthy. Tamveel, for instance, is a crowdfunding platform that helps startups collect funds inside and outside of Afghanistan. 786+ helps public find genuine doctors through their smartphone application and many more.
CoWorthy believes in collaboration and joint-work. It's the "Avengers Mansion" for the bright mindsets and those that are contributing to a sustainable Afghanistan.
Writers: Sher Shah Rahim, Matiullah Rahmaty
---
---
Related Articles
Da Afghanistan Bank (DAB), Afghanistan's national bank, has announced that Afghanistan will be taken off the gray list of the
On 27th March 2013, new irrigation infrastructure was inaugurated and put into use in Baghlan province. An estimated 13,800 people,
Afghanistan's Ministry of Foreign Affairs and European Union said that the second round of negotiations on preparing the document for