Azerbaijan eager to support Afghanistan as a partner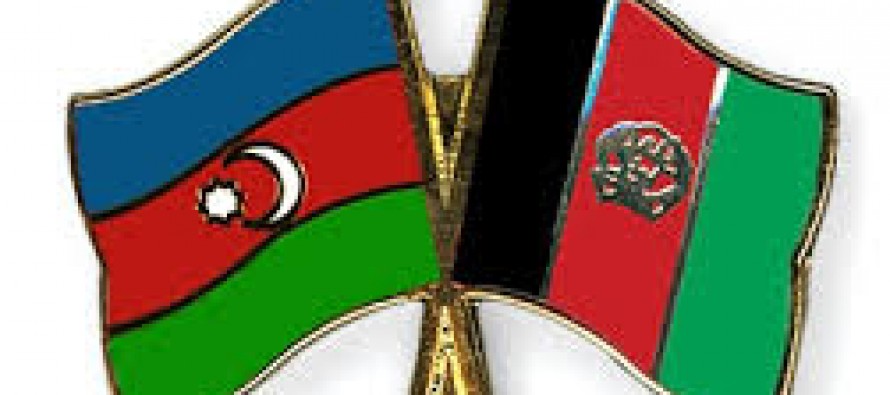 On Saturday, Azerbaijan's Minister of Economy & Industry, Shahin Mustafayev in an official visit to Afghanistan met President Ghani at the presidential palace. The purpose of the visit was to discuss a mutually cooperative partnership between Afghanistan and Azerbaijan. Mr. Mustafayev said that his country would remain a committed partner to Afghanistan.
Adding that cooperative relations between the two countries have been improving signficantly, he invited an Afghan delegation led by Afghanistan's Minister of Mining & Petroleum to visit Azberaijan in order to discuss a frame work of economic cooperation between the two countries.
Mr. Mustafayev also said that his country was eager to host an exhibition for Afghan and Azeri products. President Ghani expressed his gratitude in return by describing Azerbaijan's accomplishments in the last few years as inspiring.
President Ghani mentioned that the Afghan delegation and Azeri delgation would discuss a practical framework that would be put to use for short, mid and long-term cooperation between the two countries and facilitate a productive  talk about new investment opportunities in Afghanistan.
The president was also quick to point out that the environment for any private or public investment on the part of Azerbaijan in Afghanistan was completely favorable.
---
Related Articles
Afghan truckers and traders have complained that they were still asked to pay illegal money under various pretexts at the
According to a recent report by the Export Promotion Department of the Afghanistan Chamber of Commerce and Industries (ACC), Afghanistan's
Concerns have been raised that Afghanistan might face economic challenges post 2014. A number of analysts have accused the government