Balkh farmers recognize gender equality for International Women's Day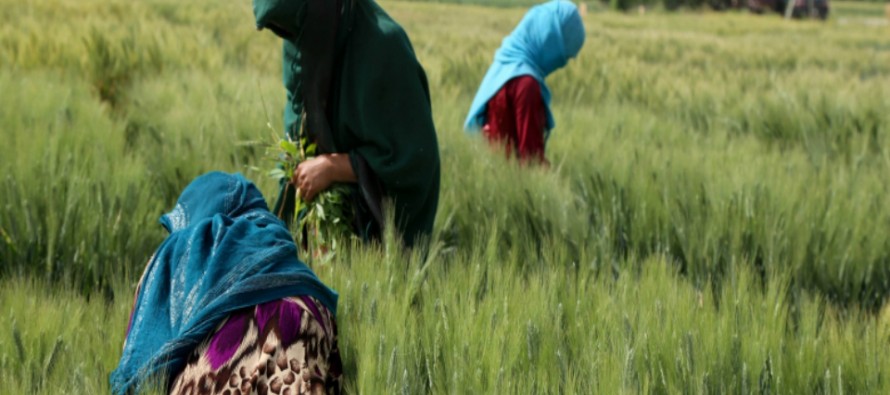 The United States Agency for International Development (USAID) and representatives of provincial government offices honored 30 women farmers from Balkh Province for their important contributions in the agricultural sector as part of celebrations for International Women's day.

Under the theme of "Gender Equity in Agricultural Resources: Make it Happen," USAID's Regional Agricultural Development Program, North (RADP-N) and the Women's Empowerment Working Group (WEWG) of Balkh province, seized the opportunity to recognize challenges still faced by women in the sector, and to call for progressive policies and programs geared toward gender equality and women's empowerment in agriculture development.
In attendance were 100 participants, including representatives from the Provincial Council, Provincial Governor's Office, Directorate of Economy, Directorate of Women's Affairs, as well as from academic institutions, agriculture associations, private companies and non-governmental organization.
Mr. Kateb Shams, the Director of the Department of Agriculture, Irrigation and Livestock (DAIL) – Balkh expressed his appreciation to women farmers for their valuable contributions towards the development of agricultural value chains. Mr. Shams said "On this special occasion of International Women's Day, I would like to congratulate women on their continued hard work and achievements."
Speaking about the event from Kabul, USAID Mission Director Herbert Smith said that women's contributions in agriculture are important for advancing food and economic security in Afghanistan.
"Including women in the sector enables local economies to function more efficiently." Smith said. "Everyone benefits – families, communities and ultimately the country of Afghanistan."
The celebration included an agricultural fair and competition in which USAID's RADP-N program awarded agriculture tools to the 30 women farmers to help them make the most of their agriculture production or small-scale agribusinesses. Top prizes included, a solar dryer for fruit and vegetables, a mobile harvesting kit, and a set of peat trays and peat moss, while the remaining 27 competitors received harvesting kits as consolation prizes.  

USAID's RADP-N is a five-year program focused on wheat, high-value crops such as grapes and almonds, and livestock. The program aims to strengthen the ability of producers, associations, traders, and agribusinesses to respond to market demand and help create market links between farmers and small, medium and large businesses that allow the private sector to improve and grow.
---
---
Related Articles
Zemaryalai Tarzi, internationally recognized as the senior Afghan archaeologist, will speak and answer questions on recent finds at Bamiyan and
The UN-World Food Program (WFP) will begin distribution of winterization package in December to nearly 5,000 displaced families living in
According to a recent report by Afghanistan's Central Statistics Organization (CSO), the gap between Afghanistan's imports and exports has widened