Balkh gets new district public library with German funding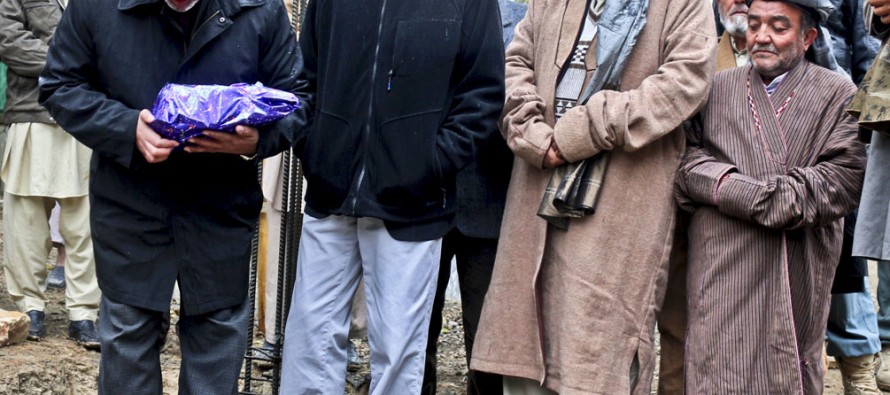 The Balkh District Governor's Office officially celebrated the start of construction work for a new public buy brand name levitra made in usa library in the district on Thursday. The building work for the library will cost over AFN 7,300,000, funded by the German Government. The public library will be open to citizens, students and pupils in the district and will stock more than 1,000 volumes of literature and books on a variety viagra tablets for sale of different topics.
At the groundbreaking ceremony, hosted by the district government of Balkh district, Temorshah Payeez, Balkh District Governor, spoke to an audience of cheap levitra buy online representatives from the provincial government of Balkh and Afghan-German Cooperation. He said, "The new public library will enrich the culture of study for the district's residents. With the support from Germany, the local government can especially benefit education opportunities for the young academic generation in the area."
With the new library, citizens and students will be able to find the books they need in the new building. Besides stocking a wide range of books, the library will be equipped with furniture and facilities, offering a comfortable atmosphere for learning and study. Currently, approximately 800 books for public reading are stocked in the District Municipality building due to lack of space elsewhere.
The district currently has three primary, 21 secondary and 21 high schools. More than 45,400 students (26,723 male and 18,708 female) attend the schools, where 732 teachers (448 male and 284 female) work. The library is a welcome addition to the district's educational system. Balkh is one of 14 districts in western Balkh province, with a population of more than 200,000.
The project was realized by the Balkh District Governor Office and Governance and rule of law sector in Balkh province based on a decision by the Provincial Development Committee (PDC) Balkh. Project execution is supported by the Regional Capacity Development Fund (RCDF) in Balkh, which is financed by the German Federal Ministry for Economic Cooperation and Development (BMZ).
As part of Germany's cooperation with Afghanistan, the RCDF is implemented by Deutsche Gesellschaft für Internationale Zusammenarbeit (GIZ) GmbH. In six northern provinces of Afghanistan, the RCDF supports the development priorities of its Afghan partners in the provinces and districts, while at the same time providing training and coaching programmes for civil servants. With its broad range of activities, the RCDF aims to increase Afghan ownership of the development process, strengthen Afghan state institutions in provinces, districts and villages, and promote transparency and inclusiveness.
---
---
Related Articles
If water is controlled, Afghanistan will be self-sufficient in agriculture and electricity generation The Ministry of Energy and Water says
Ariana Afghan Airlines officials claim to have been moving towards self-sufficiency despite having faced millions of dollars in losses in
Pajhwok Afghan News Price Report: Prices of flour and rice increased while rates of firewood, sugar and ghee declined during