Balkh University launches new associate degree in Business Accounting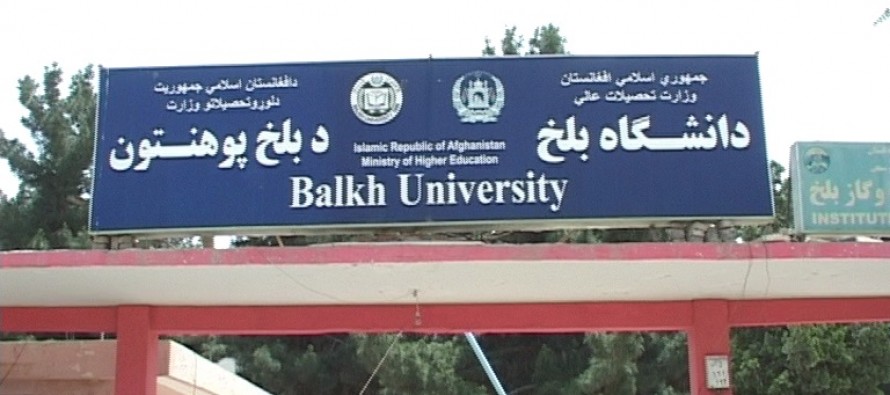 Balkh University in Afghanistan today unveiled the country's first Associate Degree in Business Accounting – part of a program supported by the United States Agency for International Development (USAID).
USAID launched the University Support and Workforce Development Program's (USWDP) first Associate Degree in Business Accounting in Afghanistan in October 2017, with technical expertise provided by the University of Massachusetts in the United States. The two-and-a-half-year degree program offers university-level preparation for specific jobs in the public and private sectors, as well as for those who want to start their own businesses as independent entrepreneurs. The first cohort comprising 22 students, including two women, will graduate in September 2019.
 "The new degree program illustrates the linkage between universities and potential employers in the public and private sectors, as well as the importance of this program in educating more Afghan youth in the field of business," said USAID Deputy Mission Director Jeffery P. Cohen.
 Decades of conflict in Afghanistan have slowed the country's economic growth and development. But over the past few years, Afghanistan has experienced considerable improvements, despite ongoing challenges of lack of quality education, poor infrastructure, and violence. USAID and USWDP are working with 11 public universities across Afghanistan to develop similar programs that offer market-based skills and knowledge.
 Chancellor of Balkh University Professor Mukamel Alkozai said, "Establishing the Business Accounting Associate Degree is vital to producing a skilled workforce to meet the needs of the market of the northern region of Afghanistan. Business professionals will now prepare themselves for a career through this degree program at Balkh University."
---
---
Related Articles
By Dawood Essa- Since 2001, there have been many ongoing projects across Afghanistan, which have been funded by various international
San Diego- Cubic Global Tracking Solutions, the asset management and visibility solutions provider of Cubic Corporation (NYSE: CUB), has been awarded
Afghan saffron once again wins the the number rank in the world for its taste among dozens of countries. The