Bamyan Government Officials Attend Sustainable Development Goals Workshop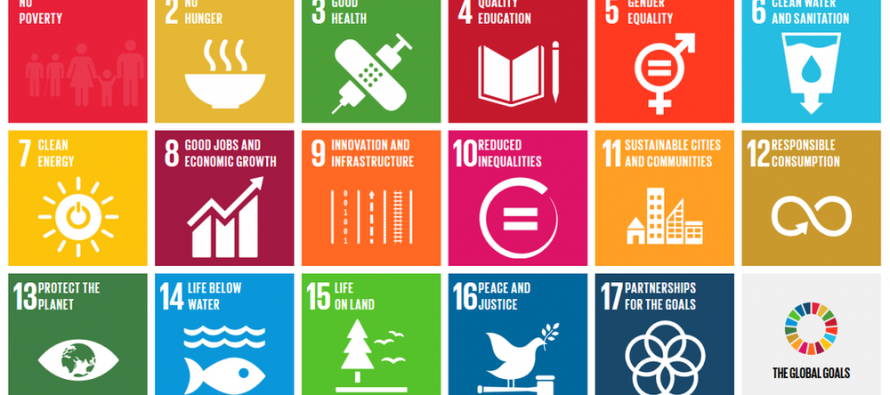 A two-day multi-stakeholder Sustainable Development Goals (SDGs) on Agriculture and Natural Resources Management workshop was conducted from 5 to 6 June 2018 in Bamyan. Government officials from Bamyan alongside representatives from the Food and Agriculture Organization of the United Nations (FAO), the World Food Program (WFP) and members of civil society organizations attended the workshop.
With the support of FAO and the Ministry of Agriculture, Irrigation and Livestock (MAIL), the Afghanistan Research and Evaluation Unit has conducted workshops across seven regions in Afghanistan. One of the main objectives of the workshops is to provide the central and provincial governmental officials and multi-stakeholder organizations with an opportunity to discuss the Sustainable Development Goals and have a clear picture of relevant activities at a field level.
AREU Director, Dr. Orzala Nemat said, "We have reached most of provincial officials in the agriculture and nutrition sectors across the country and there will be a workshop in Kabul to cover the remaining other provinces."
She added that the initial findings of the workshops and our parallel research indicate an increasing importance and urgency in keeping provincial officials in full picture of centrally-led developments of programs and policies.
The workshops seek to build capacity surrounding SDG indicators and identify development gaps. As part of this project, mapping exercises on roles, responsibilities, and obligations of various Afghan stakeholders are carried out, and it will be studied how their contributions can be measured based on the relevant SDG indicators, mainly relevant to agriculture and food security.
In coordination with the Ministry of Agriculture, Irrigation and Livestock (MAIL) and other ministries, FAO and AREU are working to pave the way for contribution to achieving the SDGs in rural communities through policy advocacy, awareness raising, data generation and monitoring.
Similar workshops were conducted in Herat, Kandahar, Mazar-e-Sharif, Jalalabad and Faizabad.
AREU is an independent research institute based in Kabul that was established in 2002 by the assistance of the international community in Afghanistan.
---
Related Articles
Afghan and Iranian businessmen signed contracts worth USD 2mn during the 2nd Afghanistan-Iran joint economic exhibition held in Mazar-e-Sharif, Afghanistan.
The World Bank has committed to providing $ 691mn to help revive Afghanistan's economy and improve access to quality healthcare.
Afghan Foreign Minister Zalmai Rassoul and his Kyrgyzstani counterpart Erlan Abdyldaev discussed issues of bilateral and regional cooperation in Cairo,