Bamyan potato production higher this year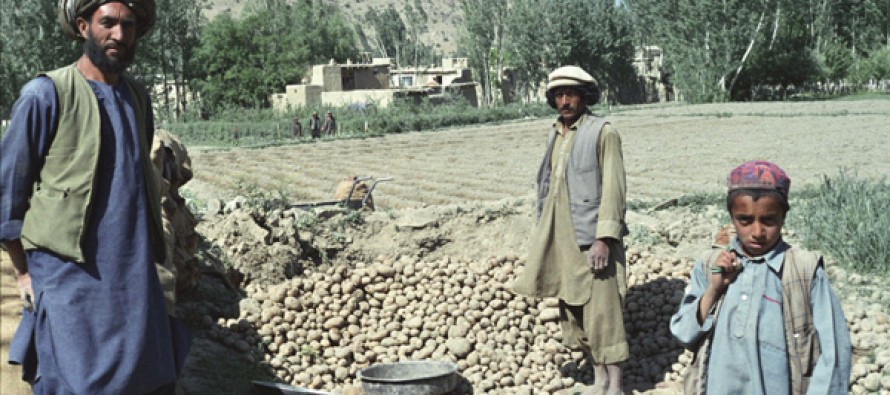 Mohammad Tahir Attaye, Director of Agriculture and Livestock in Bamyan, said potato production in Bamyan has increased by 20% from last year's production.
Many other agriculture products in Bamyan were damaged due to natural disasters like flood and early cooling down of weather; however, potato production not only survived but enhanced as well.
According to Mr. Attaye, last year's potato production was less than 200,000 ton, but this year potato production may exceed 230,000 ton.
Daud, one of the farmers in Sar Aasiya region of central Bamyan, expressed his satisfaction about his potato production and said this year he has grown 3 different kinds of potatoes.
However, Sakhi Dad, a farmer who lives close to snowbound mountains, was not very happy about his potato production and said the profits made are less than the expenditure made on growing potatoes earlier in the season.
Mr. Sakhi Dad complained that the government did not support them in the provision of fertilizers, seeds, tractors, sales and marketing.
Mr. Sakhi Dad added that the increase in potato production is met with a decline in its price. According to Mr. Sakhi Dad, it cost farmers 3,000 AFN for one bag of fertilizers, but they sell 7 kilos of potatoes for 55-60 AFN.
Potato forms the largest agricultural production of Bamyan. More than 150,000 tons of potatoes are sent to Kabul and other provinces from Bamyan. Baghlan, Mazar-e-Sharif, Kunduz, Ghazni and Kabul are major consumers of Bamyan potatoes.
---
---
Related Articles
Communication and Information Technology Minister Amirzai Sangin assured the people that the Ministry would continue its activities without any distress
Afghanistan exports 1,000 tons of onion to India on a daily basis which has resulted in an unprecedented decline of
Bamiyan Cultural Center is scheduled to open in  the summer of 2018, three years after its design was approved. In