"Bamyan roads are disposable"-Bamyan drivers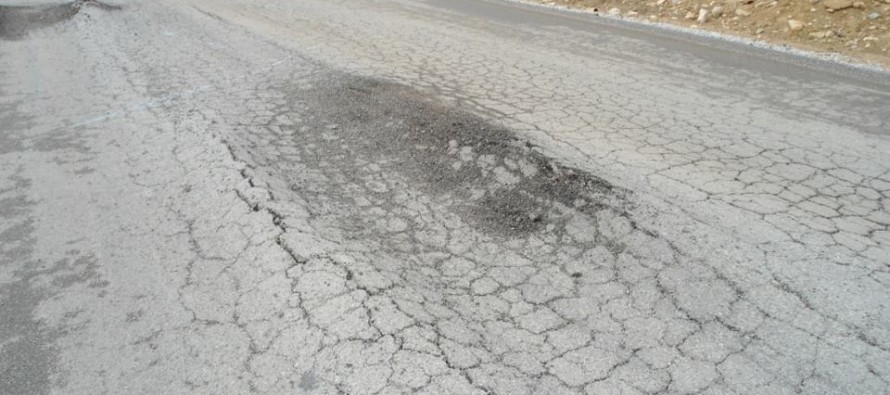 A number of bus drivers in Bamyan complained about the poor quality of the road going from Shash Pul village, located in the center of Bamyan, to Aab Bolola region in Shibar district.
Dr. Habibya Sarabi said the road was built last year, but due to the second-rate raw materials used in the construction of the road, the road is already damaged.
"The road is built with financial support of the PRT team in Bamyan, and we demand the team to reconstruct the road," said Dr. Sarabi.
Dr. Sarabi added that the main issue of the roads in Bamyan is that they are designed and built by officials in Kabul without consulting Bamyan's local officials.
Reza, one of the drivers, believe that the company who built this road refused to utilize a necessary amount of tar and instead used more cement.
Frustrated by the condition of the road, Reza said the government fails to allocate sufficient budget for other construction projects in Bamiyan; similarly, this time  they built "disposable roads".
Baba Mohsani, one of the influential people in Bamyan, linked the poor conditions of the road to the lack of supervision by local officials.
The 10km road from Shash Pul to Aab Bolola was built last year by Kabul Group Construction Company.
This road is not the only road that has been damaged within a year. Several roads inside the city were destroyed in very little time.
---
---
Related Articles
Pajhwok Afghan News Weekly Price Report: The price of gas increased while rates of daily-use commodities remained unchanged during the
The Council of Ministers gives preliminary approval to the delayed mining laws of Afghanistan. According to the presidential palace press
In a bid to strengthen economic ties between the two nations, Afghan Finance Minister Dr. Hazrat Omar Zakhilwal and his