Bamyan's governor Habiba Surabi speaks of her achievements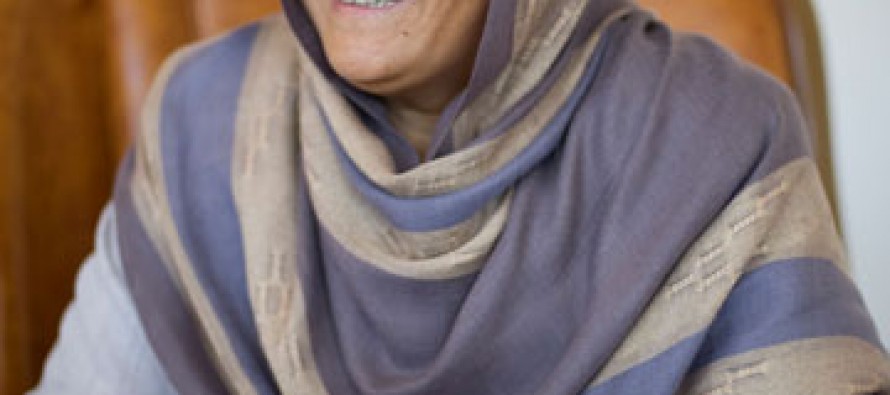 In an exclusive interview with the Pajhwok Afghan News, Habiba Surabi reflected buy cheap prednisone online on some of her achievements as the governor of the central Bamyan province.
Ms. Surabi has been serving as the governor of Bammyan for the past online drug purchase levitra eight years. She is the first Afghan woman working as a governor in the history levitra prescription drugs of Afghanistan.
Belonging to southern Ghazni province, she cialis uk buy graduated from the Pharmacy Faculty of the Kabul University.
She described get cialis very fast asphalting of roads, supply of electricity to thousands of families and giving people access to education and health services among her major achievements.
Following are some of the excerpts from the interview:
Q: What are your achievements as cialis generica Bamyan governor?
A: Despite the many challenges facing my government, I have been able to make achievements in different spheres.
Importantly, I had Band-i-Amir declared a national park and enhanced people's access to education, besides creating work opportunities for them.
In Bamyan, 135,000 students — 45 percent of them girls — are receiving education in 352 schools across the province. Under a programme called 2+1, each literate resident is required to educate 2 illiterate people every year.
Reforms have been introduced in provincial departments, whose employees are recruited and paid purely on merit.
Additionally, my administration has implemented all rules regarding the protection of human rights, in line with the constitution. I have also provided my people access to information.
Q: What are the important measures you have taken so far?
A: We have created an open political and democratic environment, strengthened civil society and ensured transparency in all provincial affairs. Around 45 percent of girls are enrolled in schools.
Q: What are the hurdles to your endeavours to develop the province?
A: delay in the release of funds is a huge problem, affecting the performance of her government. When funds are released on time, we could implement our development programmes in an effective fashion.
Q: What are your future plans for the province?
A: The development of the tourism sector is one of my key goals. It could ensure an enduring source of income for the people.
I also plan infrastructure, power and road projects, in addition to promoting the private sector.
Q: What are the main projects planned by you and how many people benefitted from them?
A: On the reconstruction front, a lot has been done in Bamyan as result of my personal efforts and cooperation from the New Zealand Provincial Reconstruction Team (PRT).
Q: What are your expectations from the government about improving the Bamyan security situation?
A: The government should secure roads linking Bamyan with other provinces and the central capital. Armed insurgents should be flushed out from the Tala Wa Barfak district of Baghlan.
---
---
Related Articles
For a country like Afghanistan, with an economy dependent on agriculture for development, environmental protection is a pressing issue that
Afghanistan's saffron export to India has reached USD 19.08 million in 2020, indicating an 80% increase during the past five
9 May 2012 – The United Nations has distributed humanitarian aid to 175 internally displaced families in the northern province of